So what's a Toumbstone?
A Toumbstone is not a what, but a Jeep guru extraordinaire that takes a pile of parts and turns them in a fine running vehicle.
I will expand upon these changes and modifications soon. Work is mighty busy these days so a short update will have to suffice.
Toumbstone is actually John Toumbs Repair in Mt Sterling, Illinois. John specializes in Jeep repair, modifications and fabrication. John can do just about everything with the exception of body swaps.
The following pictures will give an idea what John has done to the Willys and where it sits today. It now runs and nearly stops. The engine is strong and am hopeful it will be a great off-road motor.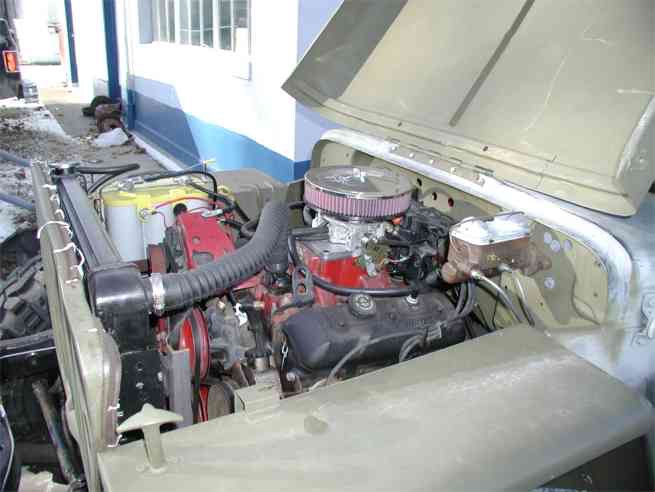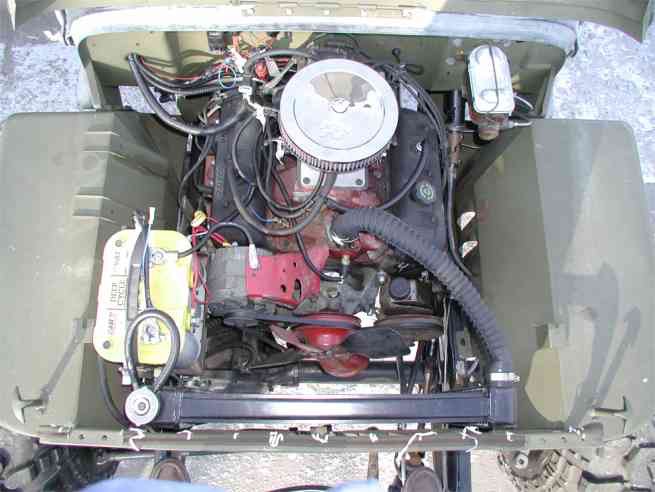 It fits with room to spare. Engine is a 4.3L V6 Vortec from  a 1998 Chevy Blazer - Radiator is from a Chevy Monza V8 - Battery is an Optima Yellow top - Induction is a Howell computerized system - Steering is a Flaming River shaft hooked to a Centech rebuilt CJ5/7 tilt steering column and to an AGR steering box (and pump) at the other end. The wiring is temporary and will be expertly plumbed using a Centech harness when I get the buggie back North. I will also get the motor cleaned up and painted. That's a big old gap between radiator and engine fan. Looks like a modification is needed.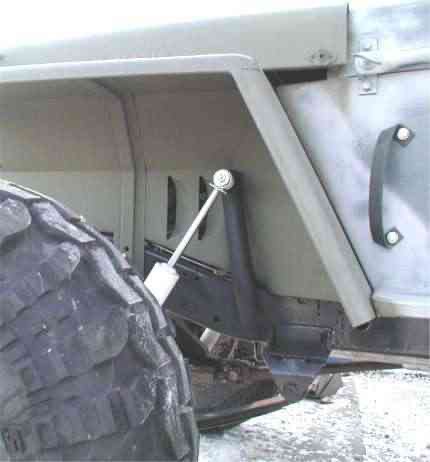 Nicely fabricated front Rancho 9000 shock mount - Trouble was, the tires rubbed against it so much that it reduced the steering radius.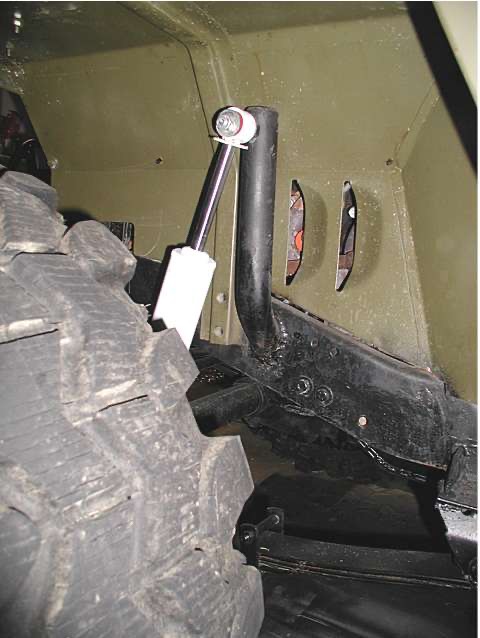 The shock has been moved several inches further forward and now the tires just touch on full lock.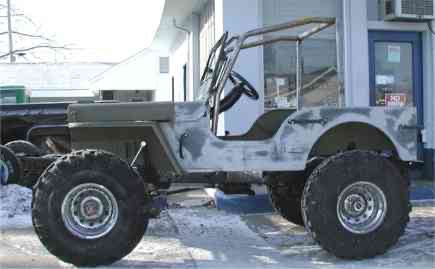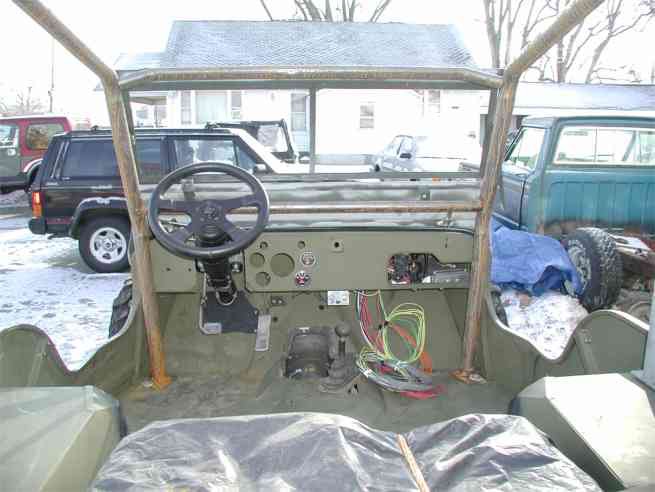 The roll cage is starting to take shape. The intention is to utilize the rear tool/storage boxes in the MB body so the rear part of the cage will be different than most. Plus, I need a place to mount the spare tire. A definite fender-extomy will be required in the rear.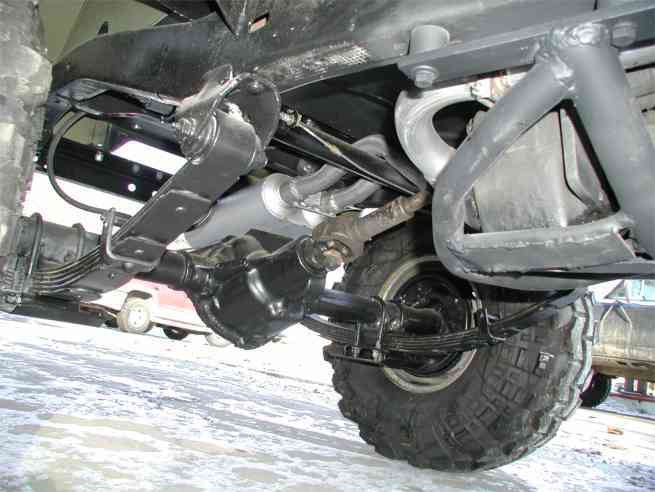 Drivelines are not to bad! Check out the custom transfer case skid plate. Springs are Currie 4" YJ. Exhaust is a Flowmaster custom routed by John and his nifty snifty bending machine. Spring bolt plates are by Tomken.