Miller County, Utah
September 2008
 The Confusion Range Trail made Old US 50 and Death Canyon seem like a Los Angeles freeway on a bad day. Continuing on my drive from Logan Utah to Las Vegas I has already traversed the Pony Express Trail and played around on The Sawtooth Mountain Trail and surrounding areas. The start of the Confusion Range Trail is 47 miles west of Delta which is the last place to top of the gas tank. The actual trail is another 50 miles and then you have a choice of heading East 30 miles or heading West 70 miles to find civilization and hopefully a gas station that is open. Yet again the JK with it's 300 mile range makes this an easy cruise. (Provided you don't get lost and you don't need 4WD).
The trail certainly is lonely, just dead cows and buzzards. When you finally do reach signs of life you are greeted with Keep Out signs and ranchers with a less than pleasant disposition. They didn't wave, say hi, just snarled and walked away. Probably why it is called the Wah Wah Ranch. This whole area is great if you are a rock hound as there are loads of places to go look for fossils and interesting rocks. There is not much else to do on this trail except get to the end although there is the old ghost town of Ibex but there is really not much left to see. It is interesting to be 60 miles from a living sole and wonder if. Still something has to feed the buzzards! I did not see a single living animal the whole trail which could be a result of the hundreds of empty shell casings or just because it is just an uninviting place to live. Still given a choice of a highway or this trail, take the trail, just make sure you have a good map, a GPS and plenty of fuel and water. It is a trail worth doing once.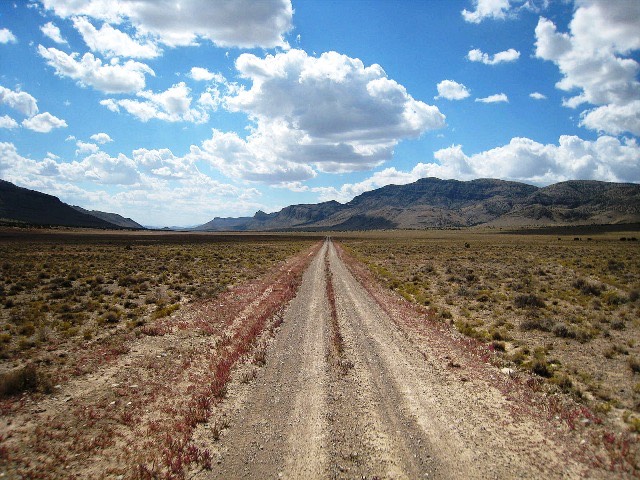 Blind Valley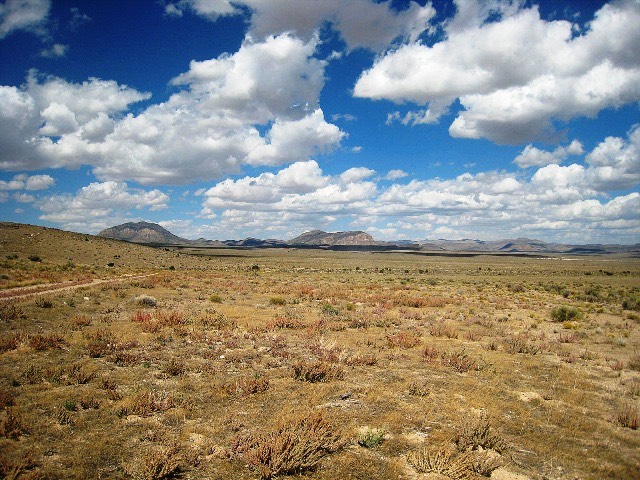 Barn Hills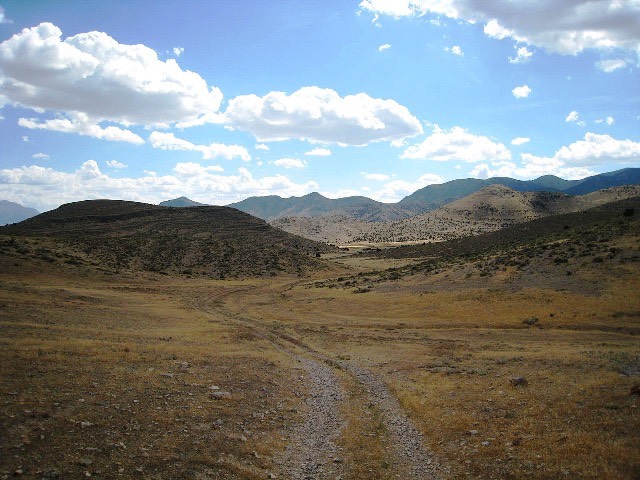 Middle Pass
Lawson Cove
Zebra Rock Diggings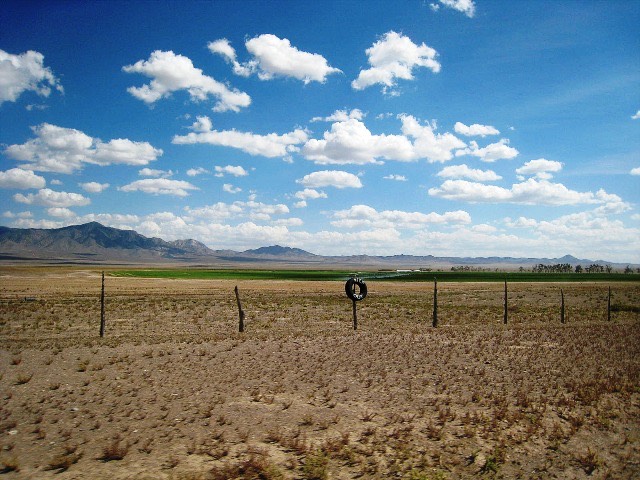 Wah Wah Ranch - Keep Out!!