Mosquito Pass is the highest pass road in Colorado open to travel so you just have to do it. The trail is 13.6 miles long but can be closed to snow well into late summer. When we reached the summit at 13,185 feet it was blowing mighty hard. It was already a chilly day back in Leadville so we didn't stay a really long time up top.
The start of the Mosquito Pass coming out of Leadville
Looking back toward Leadville
Dave bitching about the wind chill as we are reaching the summit
Yours truly at the summit for the send time in the LJ
Someone slightly of course but Dave finds it amusing but then again he does eat an awful lot of candy and Teriyaky beef jerky.
Marmot on the trail - Great views
Weston Trail must have made one heck of an impression becuase I can't remember anything about it. I do recall this sign becuase I took a photo of it. Weston Trail is the 27 mile way to return to Leadville. It's scenic, easy and relaxing and just about climbs to just under 12,000 feet.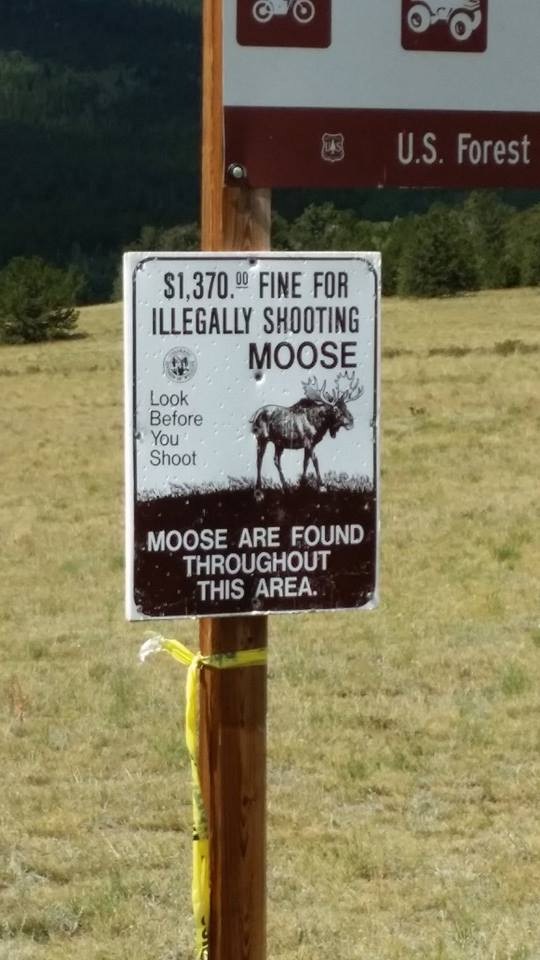 We didn't see any moose but wondered how they came up with such a specific Dollar amount for plugging one.
Yep, we wus that!
EXTREME POINTS TOUR - Highest pass road open to travel in Colorado - Been There, done that.