STEERING: The steering system thus far has been very temporary. The linkages have looked terrible and have worked even worse. The turning radius was truly pathetic. It would be tough for regular street driving but hopeless on the trail. The steering arms from the IH Scout Dana 44 are way too long. The answer according to John Toumbs was to install front spindles from a 1978-1979 Ford 150 or Bronco. But where do you find those?  John had told me that all the scrap yards in his area had been purged years ago and the chances would be slim. But, I lived near Chicago and there are a lot of scrap yards in and around Chicago. I called a friend in the Two Rivers Jeep Club and asked for some advice. How many do you want he asked without flinching. I can have at least two complete axles this afternoon and another by tomorrow. I thought he was joking and just enjoyed pulling my chain. But sure enough he had them lined up as promised.
I loaded up the Willys and the Ford 150 axle and it was off again to John Toumbs Repair. This guy works wonders. I now have fantastic steering, so good in fact that I am going to have adjust the steering stops to avoid tearing up the U-joints. The steering set up and control arms look good and function equally as well.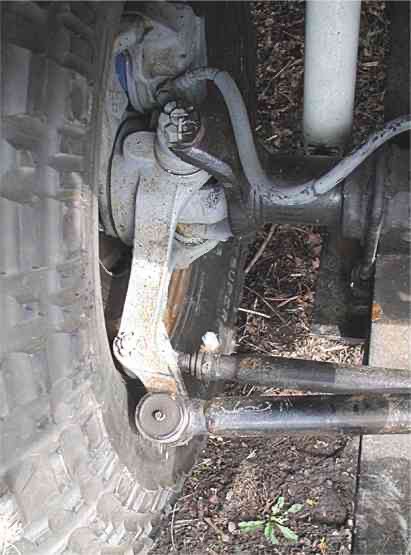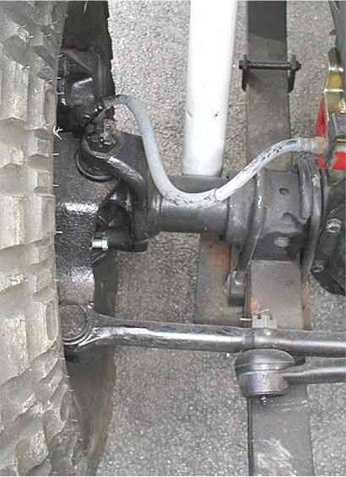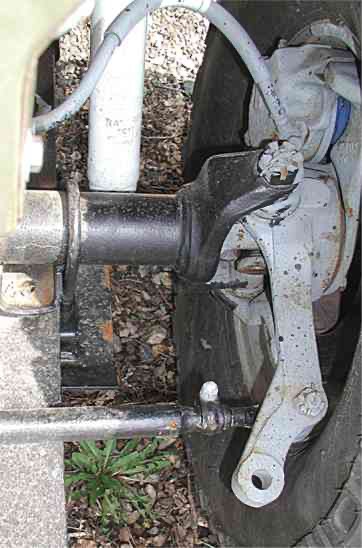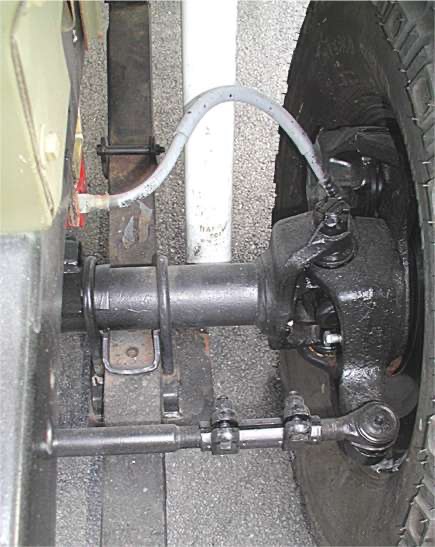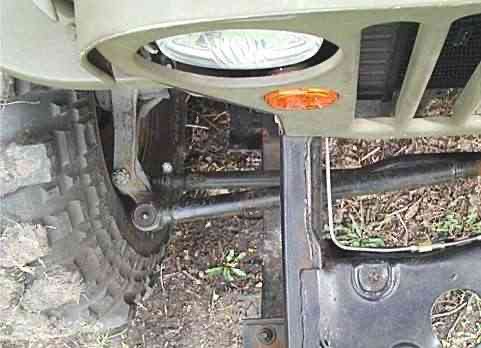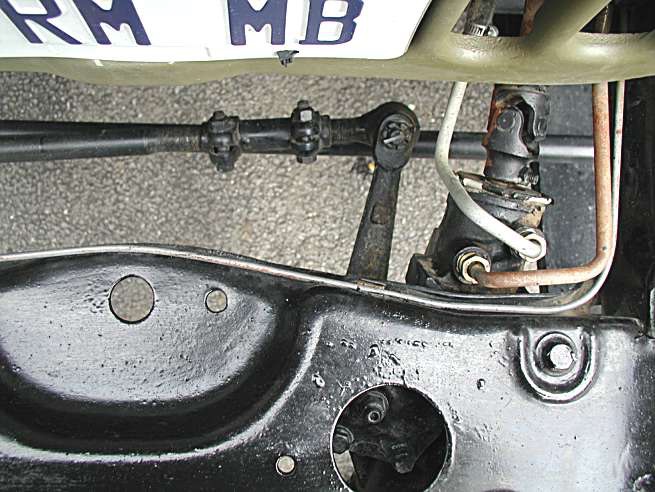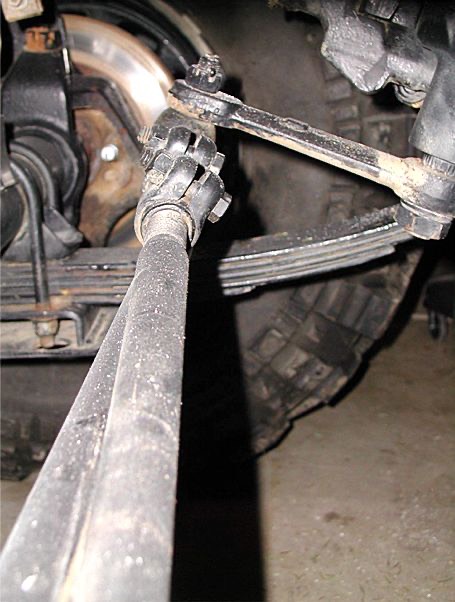 Please check the above two pictures and let me if installing a shorter Pitman arm will really screw up my steering. If I use a shorter pitman arm I will eliminate the metal to metal contact. I could move the axle back but that is a heck of a lot of work and it would shorten the wheel base which I absolutely do not want.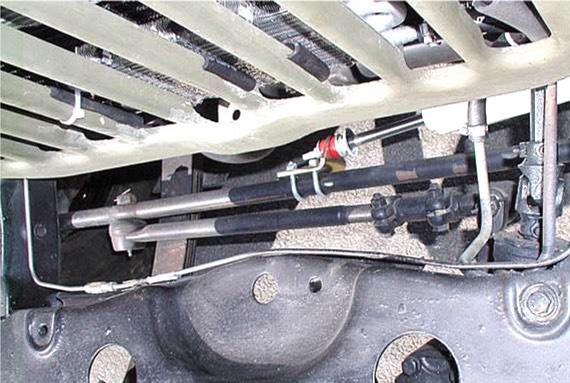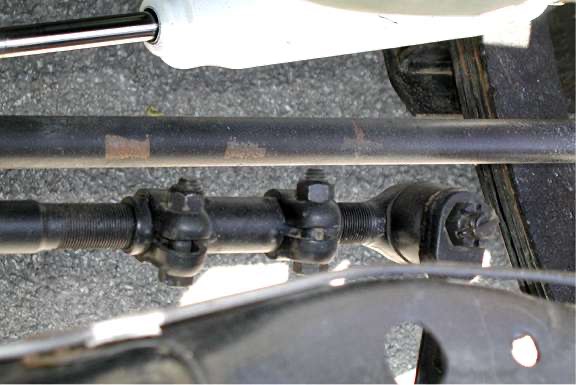 Check this out - fixed!!!! John Toumbs moved the steering box forward a few inches and what do know -- bloody perfect.