Just returned from an amazing 10 day trip to the Buena Vista area of Colorado. 
The event was the CFFC Fall Color Tour 2021 hosted by Mike and Nancy Pickard. What an amazing and generous couple to open their ranch to 50 plus Flatfender Willys Jeeps. No amount of thanks will ever suffice. 
Details of this event and other flat fender events can be found on the CJ2A Forum 
50 plus flatfender Willys Jeeps from 1942 to 1953 and not one of them the same. 19 different states were represented with  6 Jeeps with V6 or V8 engines but most were Go Devils and a few Hurricanes 4 bangers.
As amazing as the mountains were it was the participants that made this event so successful and enjoyable. Mike told us at the first driver's meeting that no Jeep would be left behind no matter what the problem. To quote Mike again - "We rebuilt one transfer case that had some busted gears.  We replaced one valve in an L134 engine.  We built a mounting bracket for another transfer case.  We replaced the universal joints on one of the tow vehicles.  We repaired or replaced brake parts in 4 Jeeps.  We replaced one C-shackle holding a spring.  We replaced 3 carbs and 5 fuel pumps.  Two distributors were replaced.  3 coils were replaced.  And those were just the repairs that I was aware of.  I'm sure there were others as well." 
My flattie performed flawlessly the entire 6-1/2 days. A fine tribute to John Toumbs, the master builder whose engineering and fabrication prowess in 2000-2001 that has kept this Flattie performing so well for 20 years without any major issues.
Each day started around 30 degrees and got cooler as we climbed higher so the tonneau cover and heater was kept on. As the afternoon sun beat down the top came off as did our jackets and sweatshirts to enjoy upper 70s sun.
This video does not do justice to this amazing event as it only covers a few snippets of the trails we travelled. To confuse those that were there, they are  either in reverse order or in an incorrect order as I am totally worthless at making videos. 

I shared the driving equally with Brad Schultz from Troublemaker's Adventure Tours and Fabrication.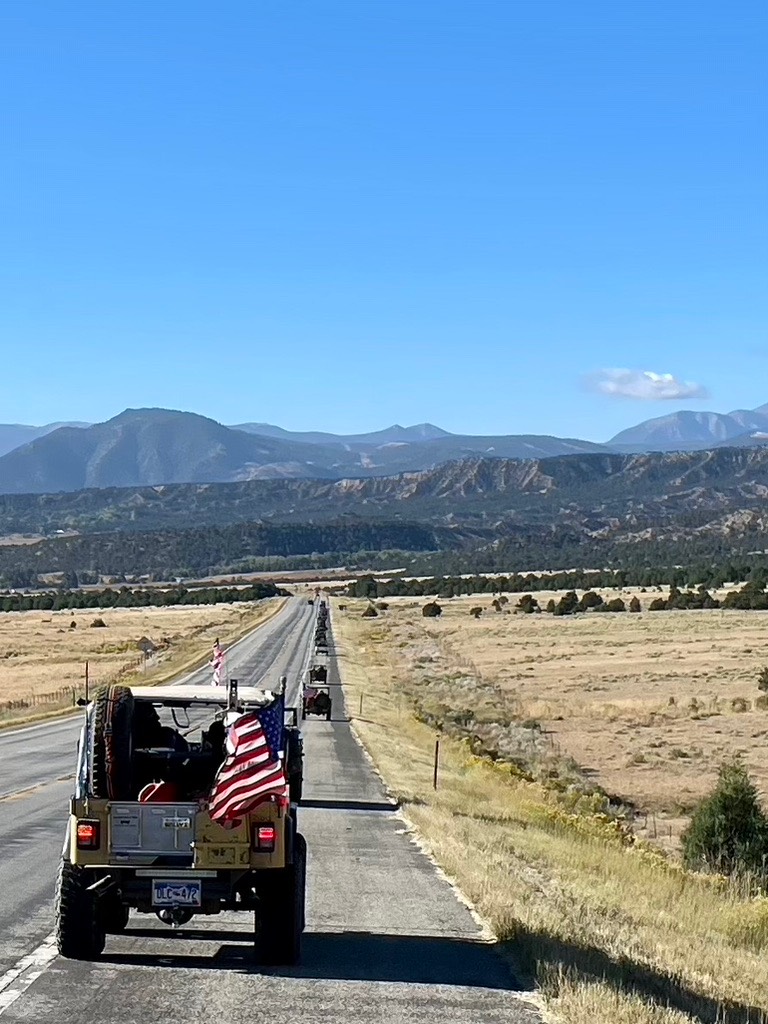 Heading to the mountains. That's Kevin Boog directly in front in his 1953 V8 powered CJ3B.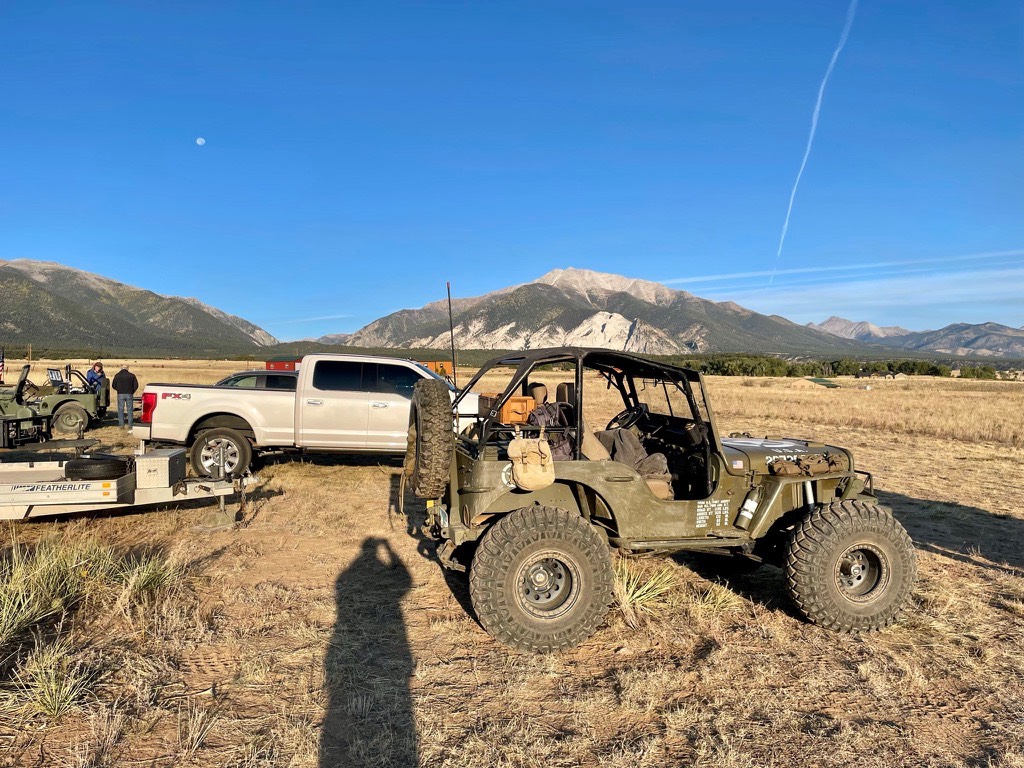 Base camp at the the Thirsty Dirt Ranch (8,550' elevation)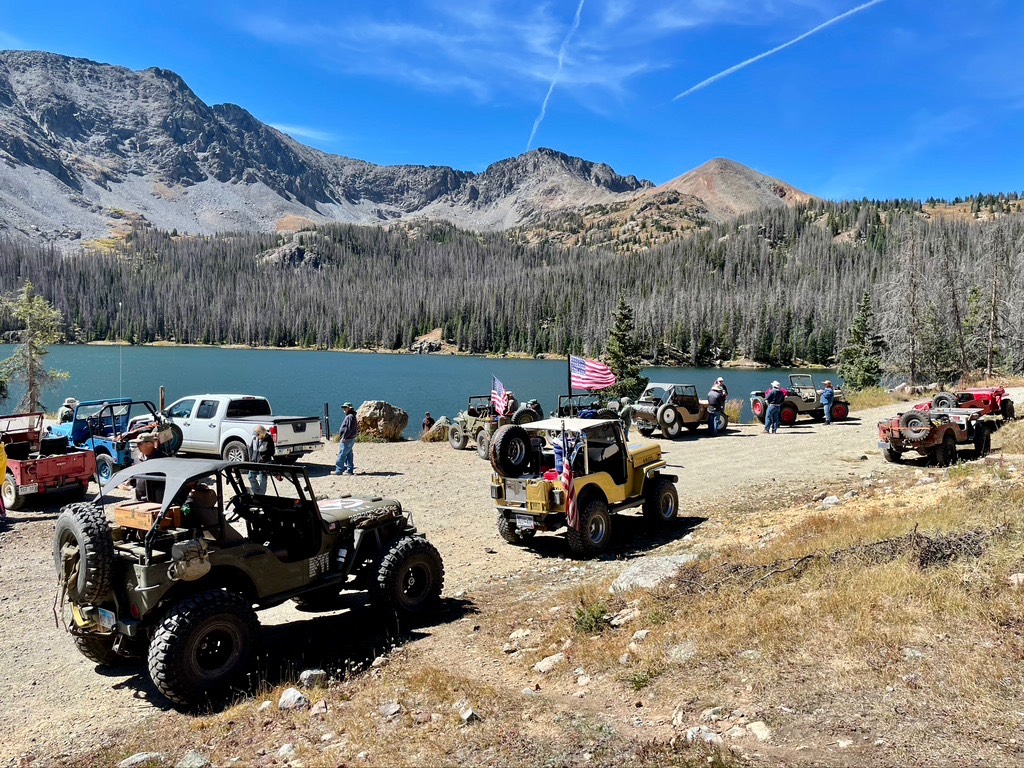 Lunch break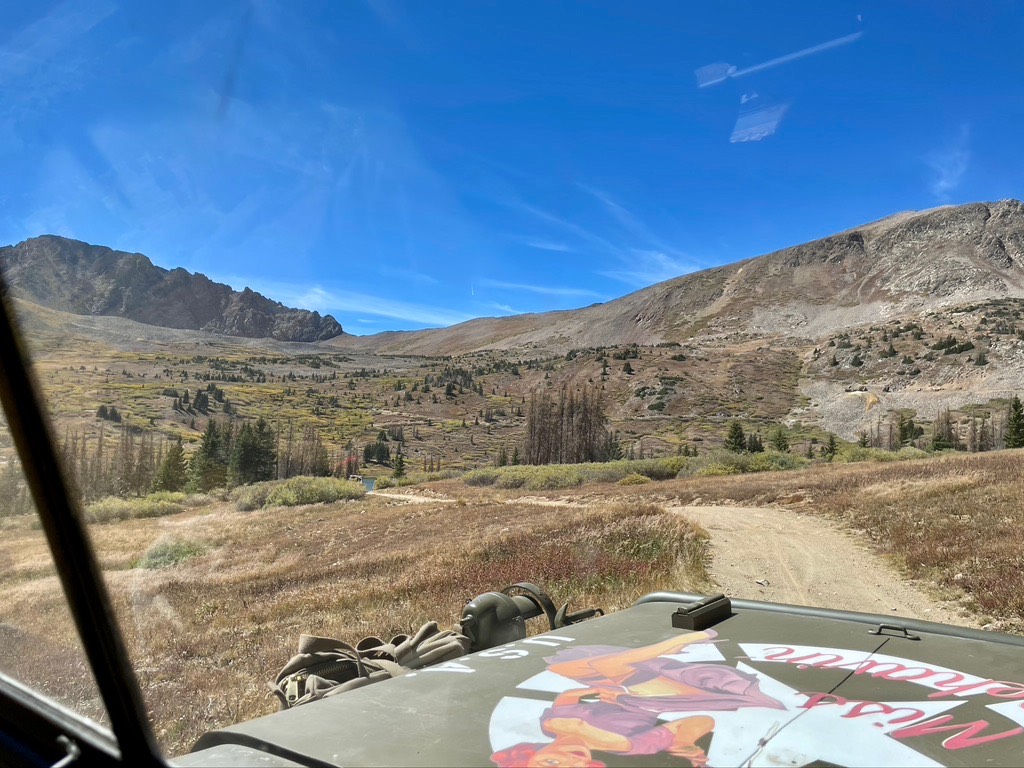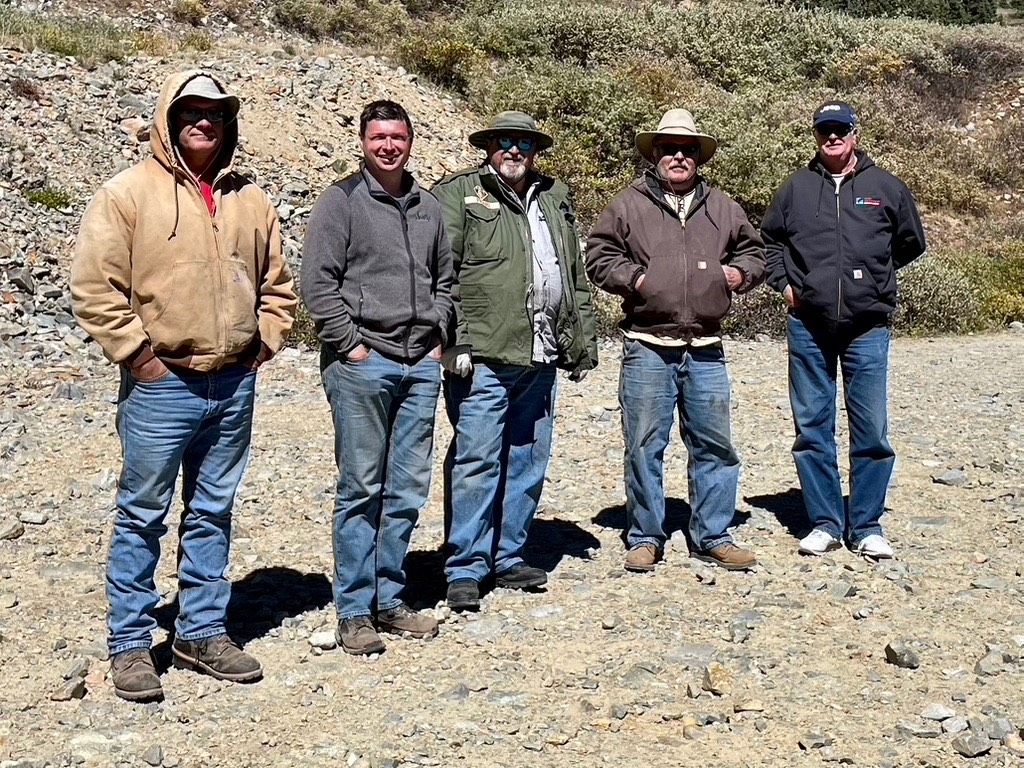 Mike in the center with four other Flattie reprobates who I embarassed to say  have forgotten their names but know they must be great guys becuase after all they are Flatfender people.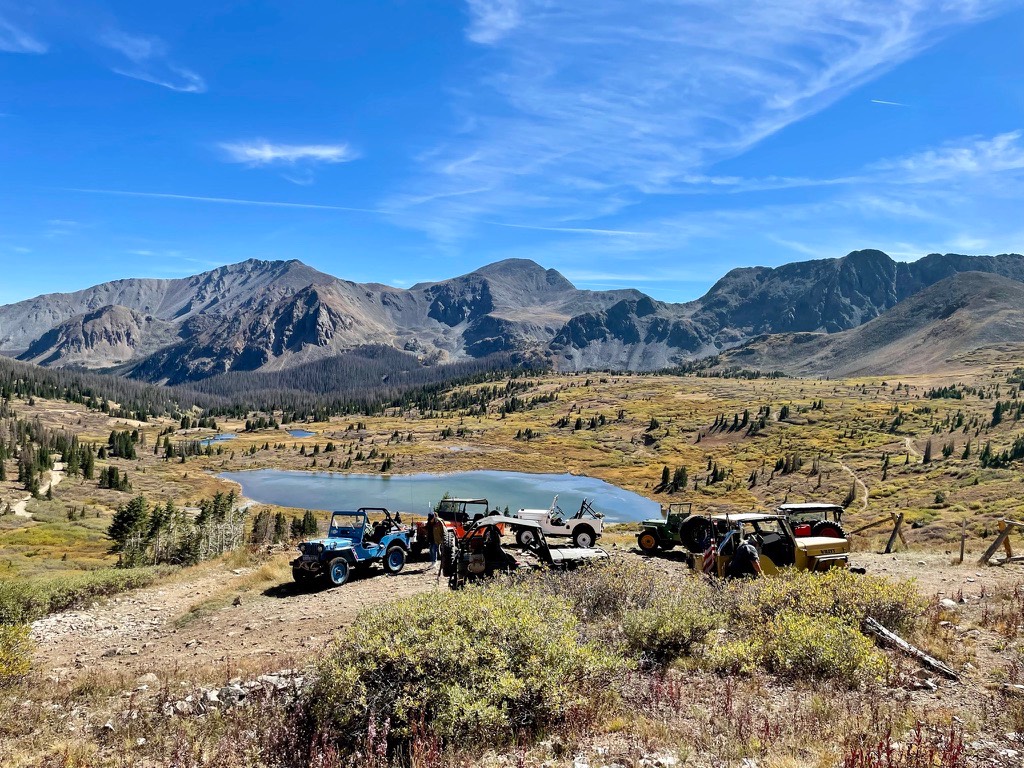 Lunch break again. Behind the camera was an amazing mine that my lungs prevented me from climbing to.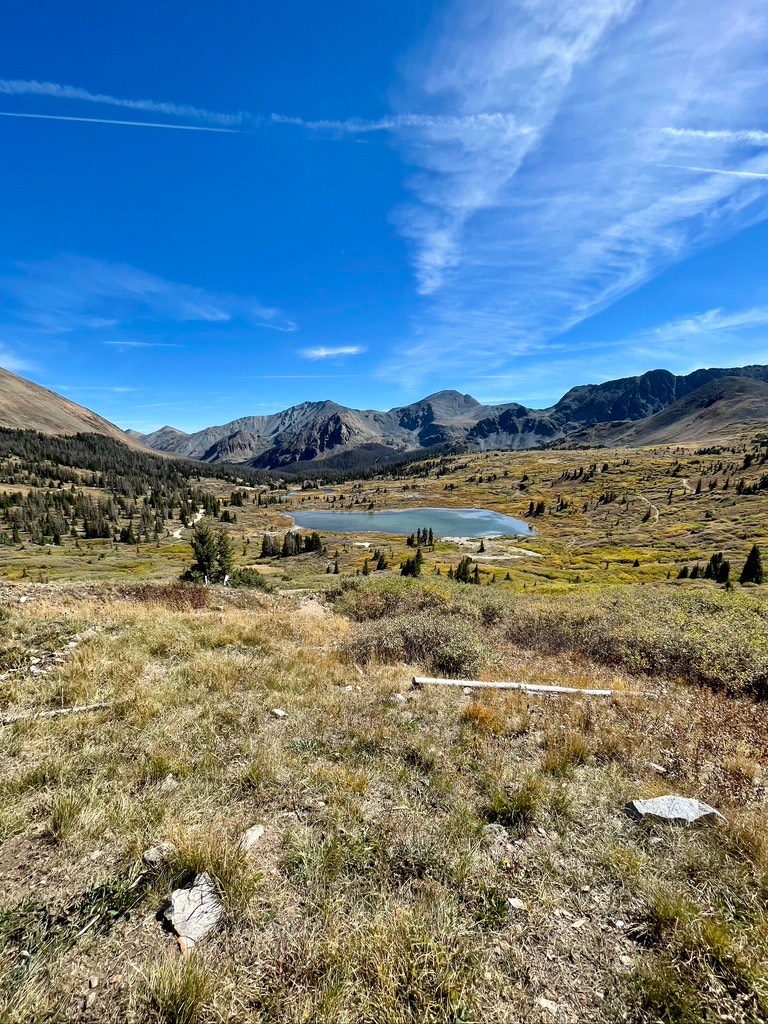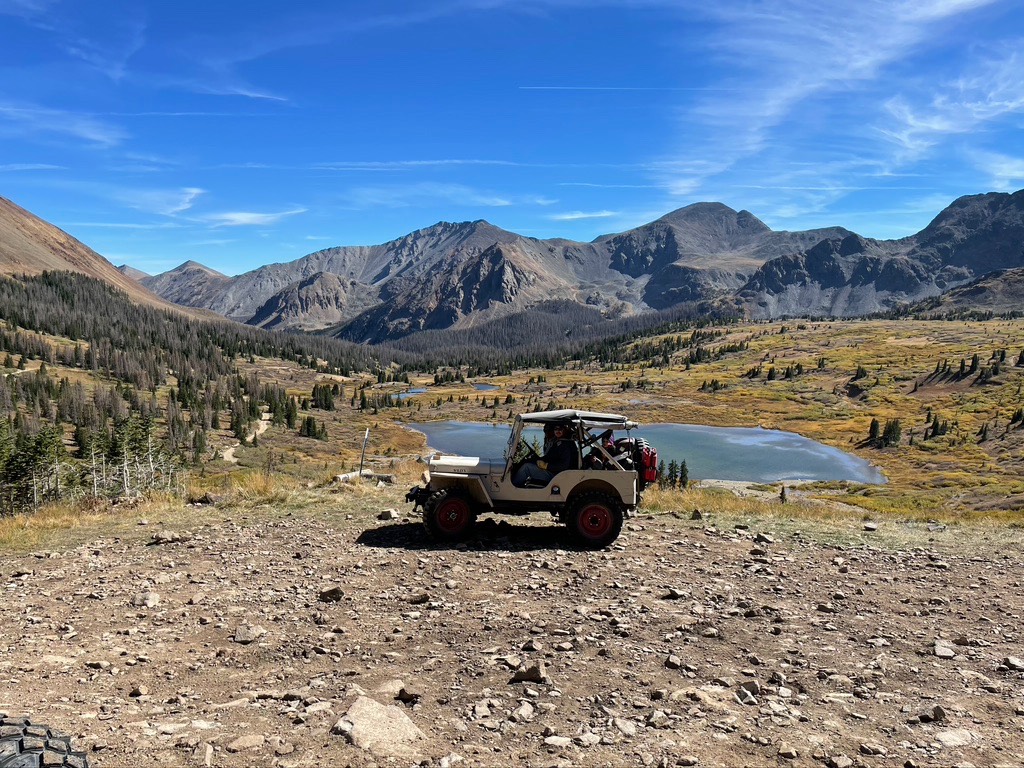 Kevin Johnson's fine Dauntless powered Flatfender.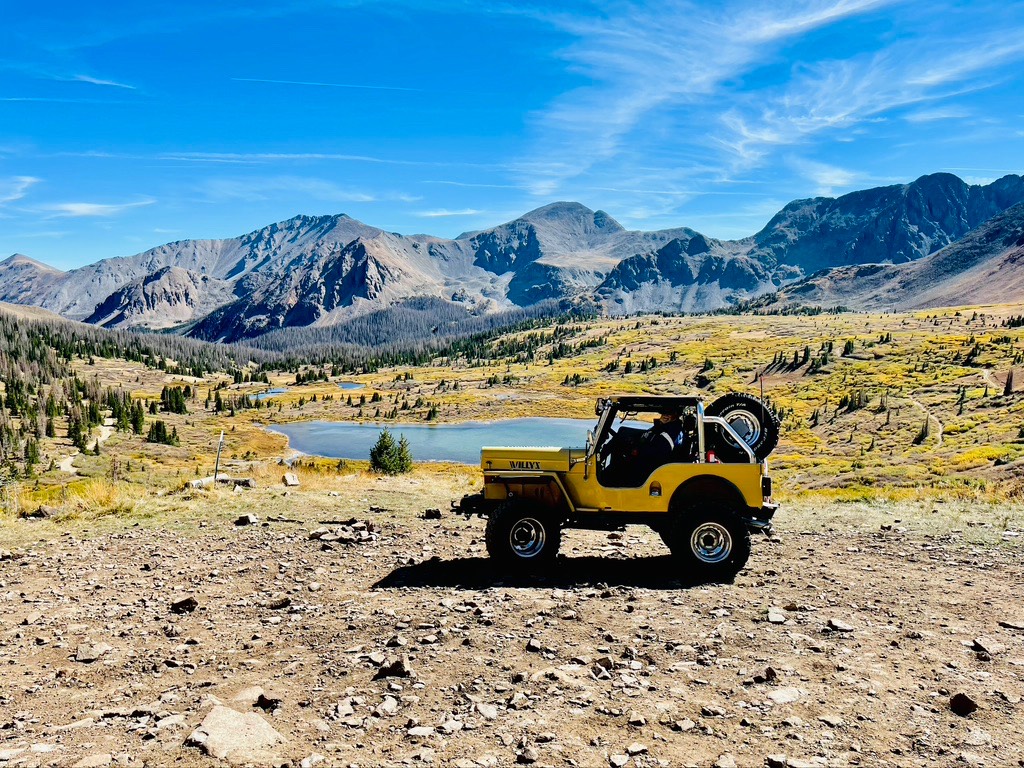 Kevin Boog's CJ3B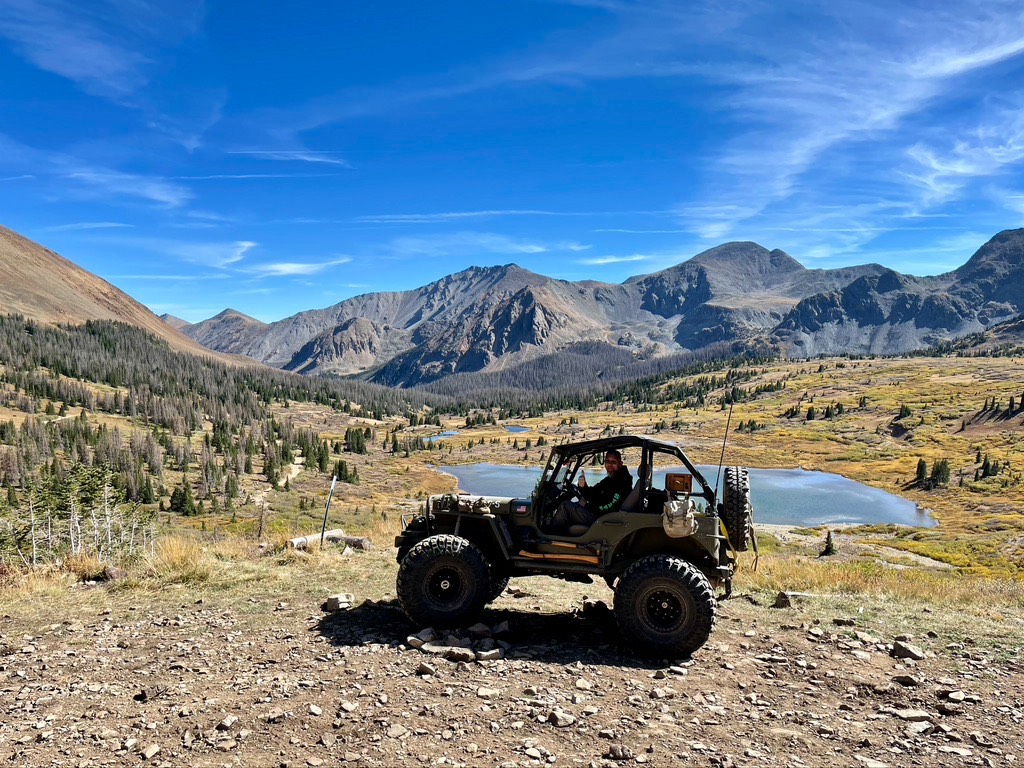 The Mad Brit's fruit salad frankenstein Flattie.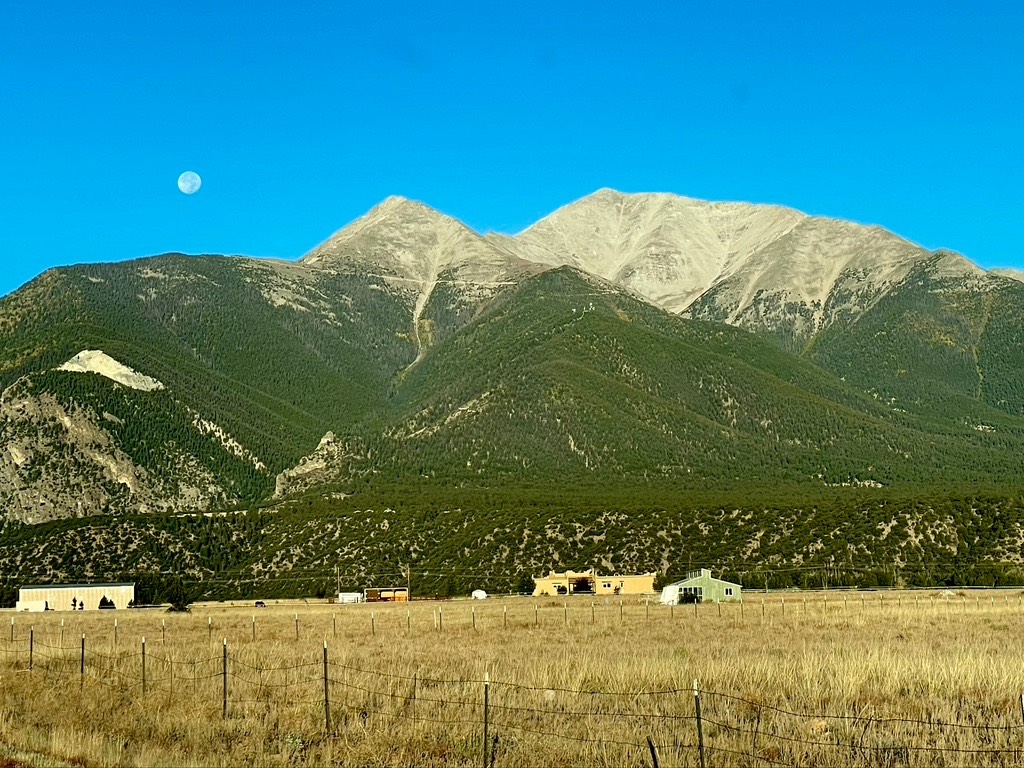 Check out that trail up there. Photo taken from very close to the Thirsty Dirt Ranch.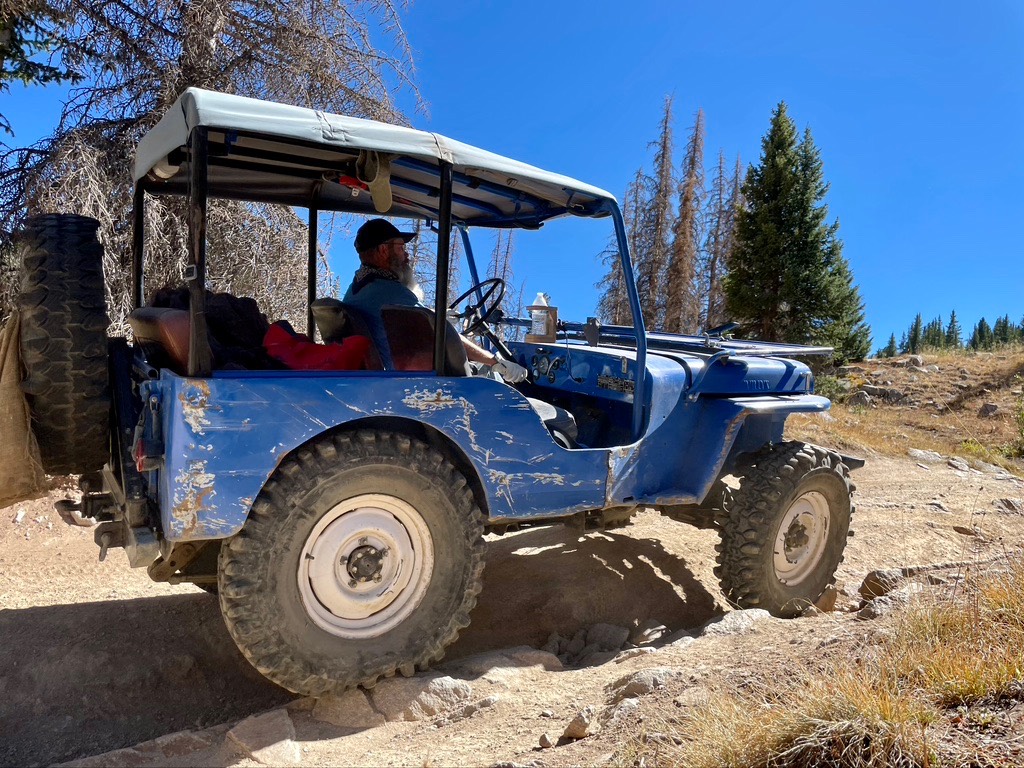 Rick G's highly polished immaculate machine.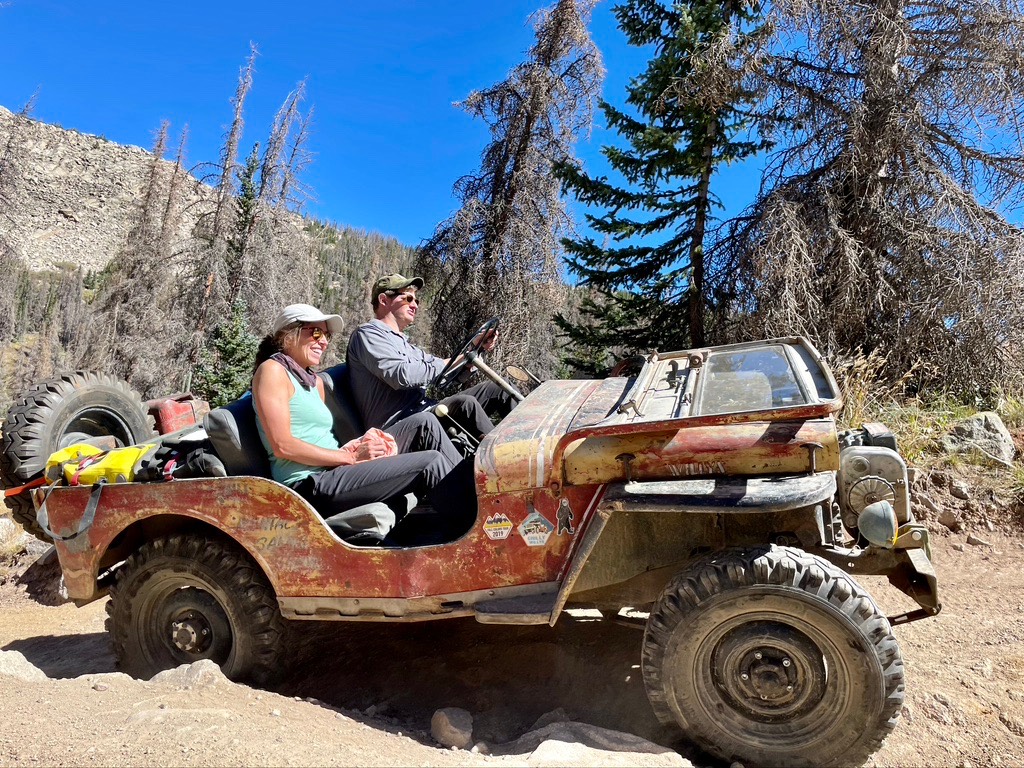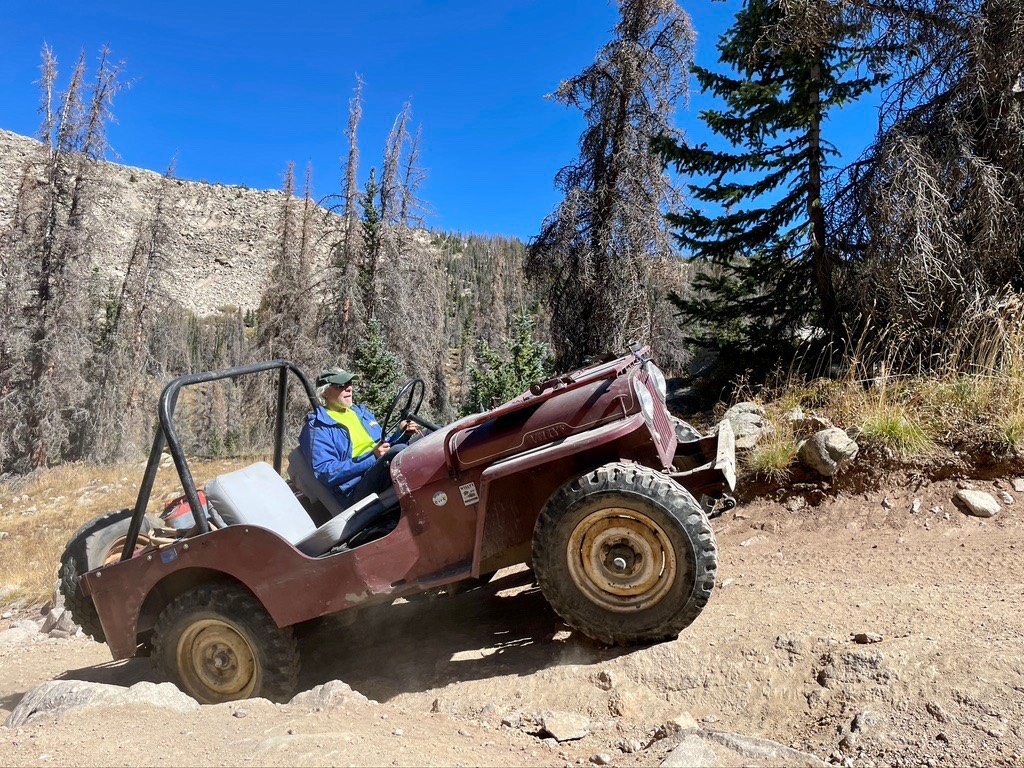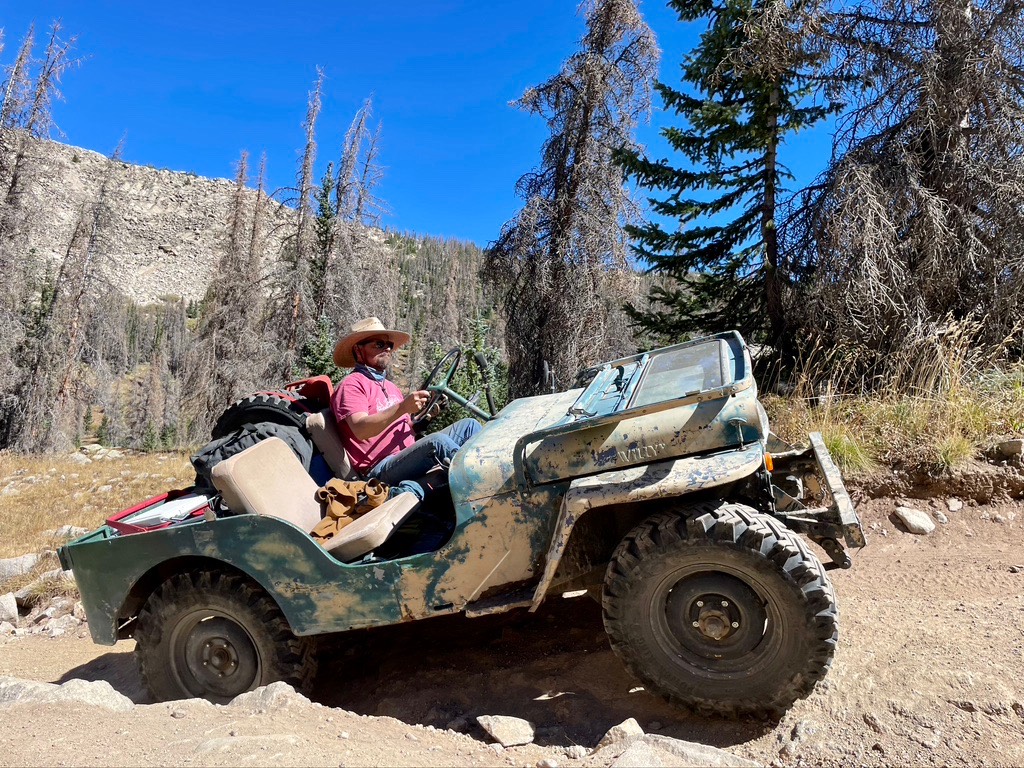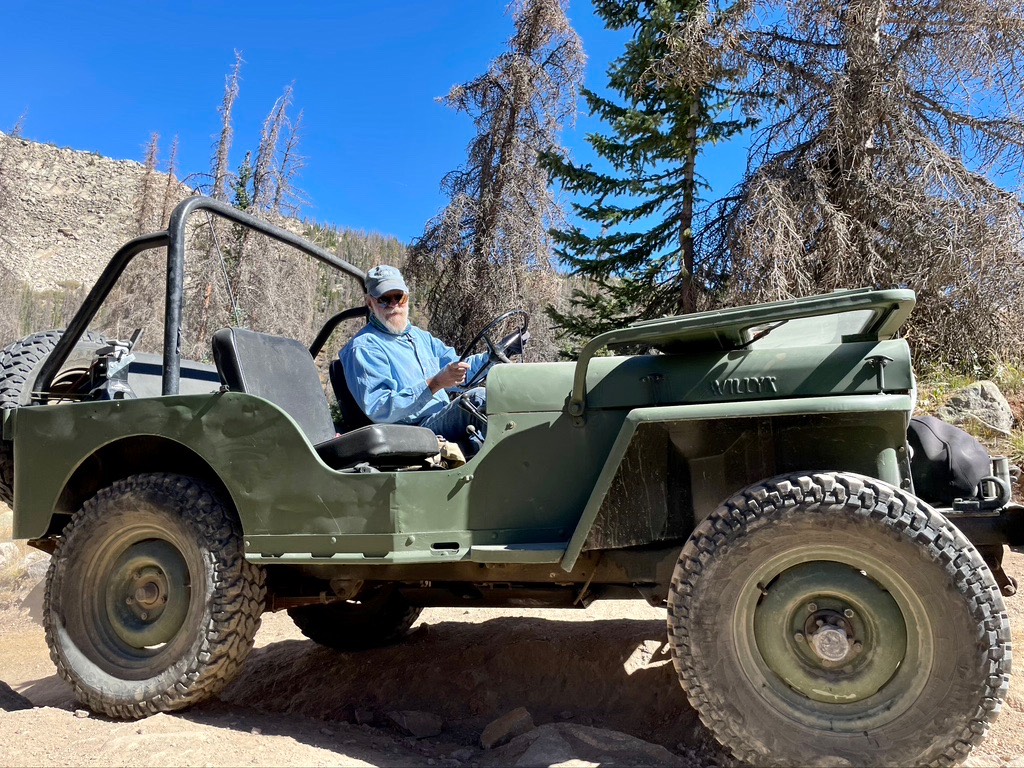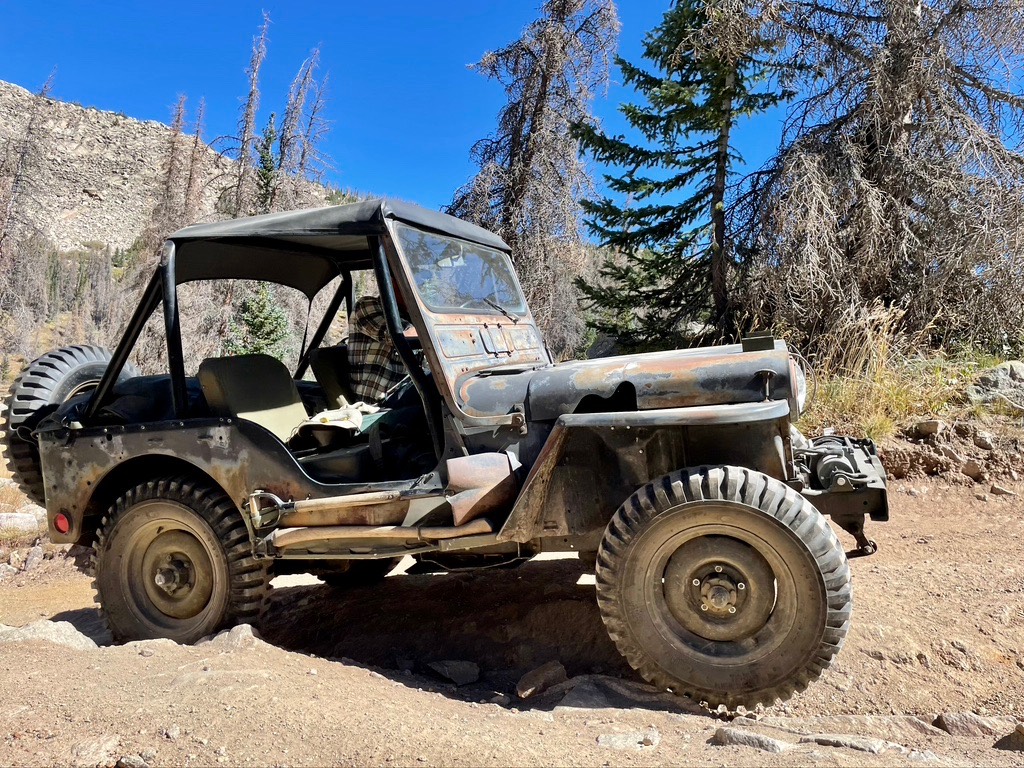 Ernie Ongaro's perfect M38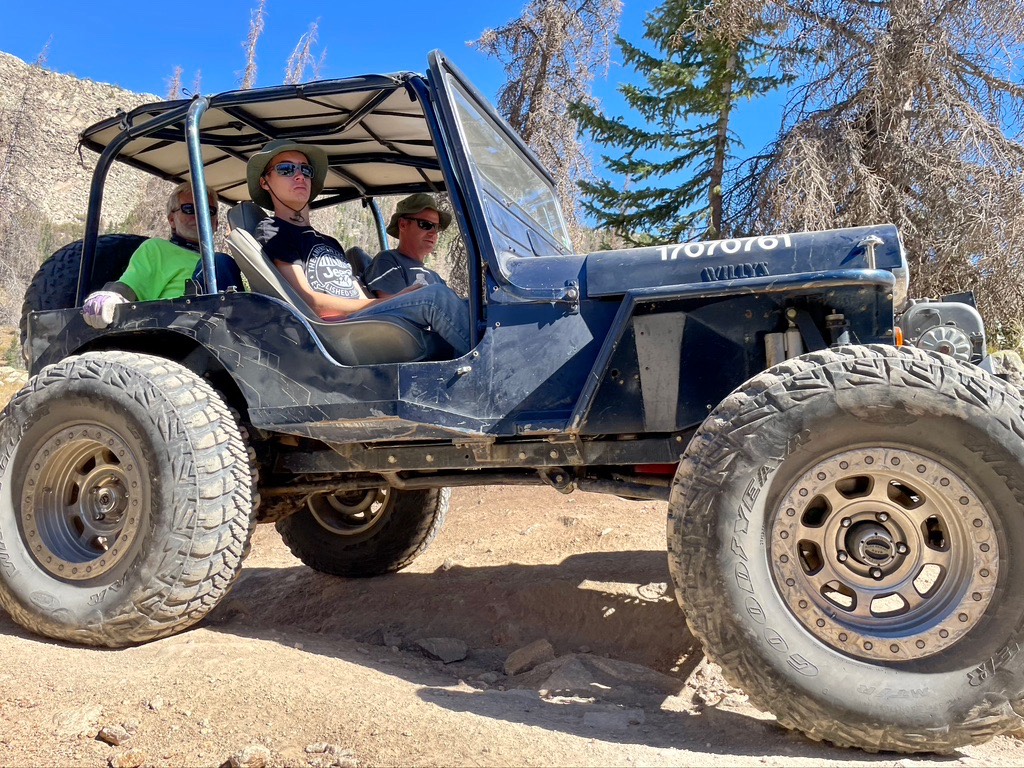 Brian Gabriel's highly modified Flattie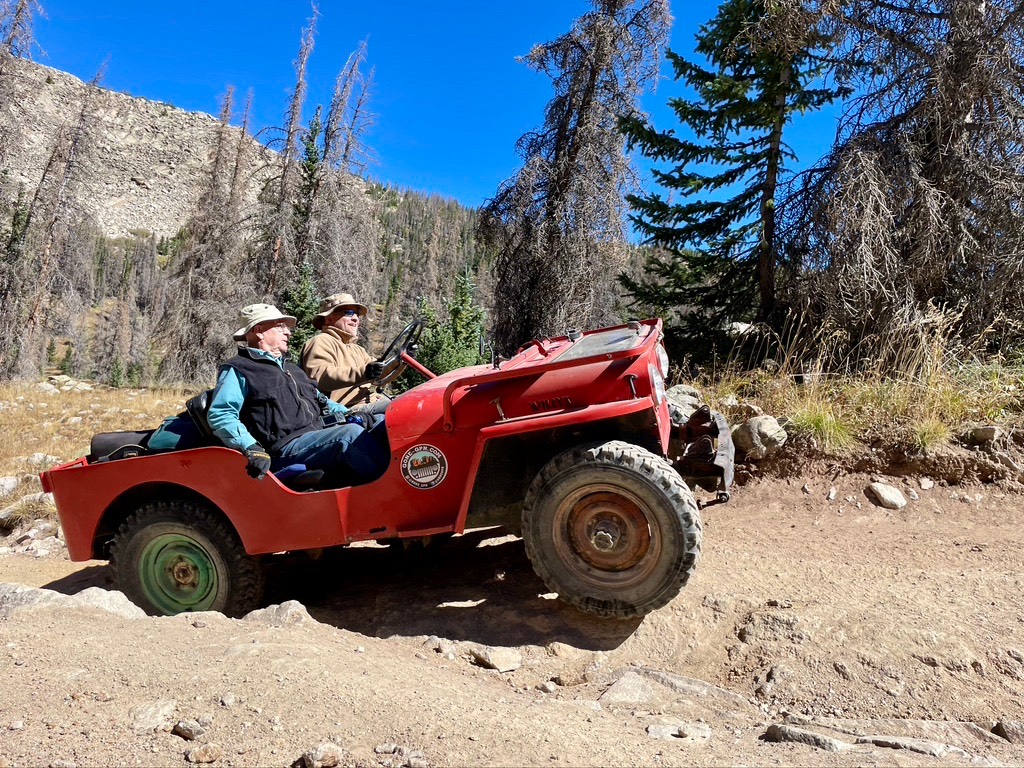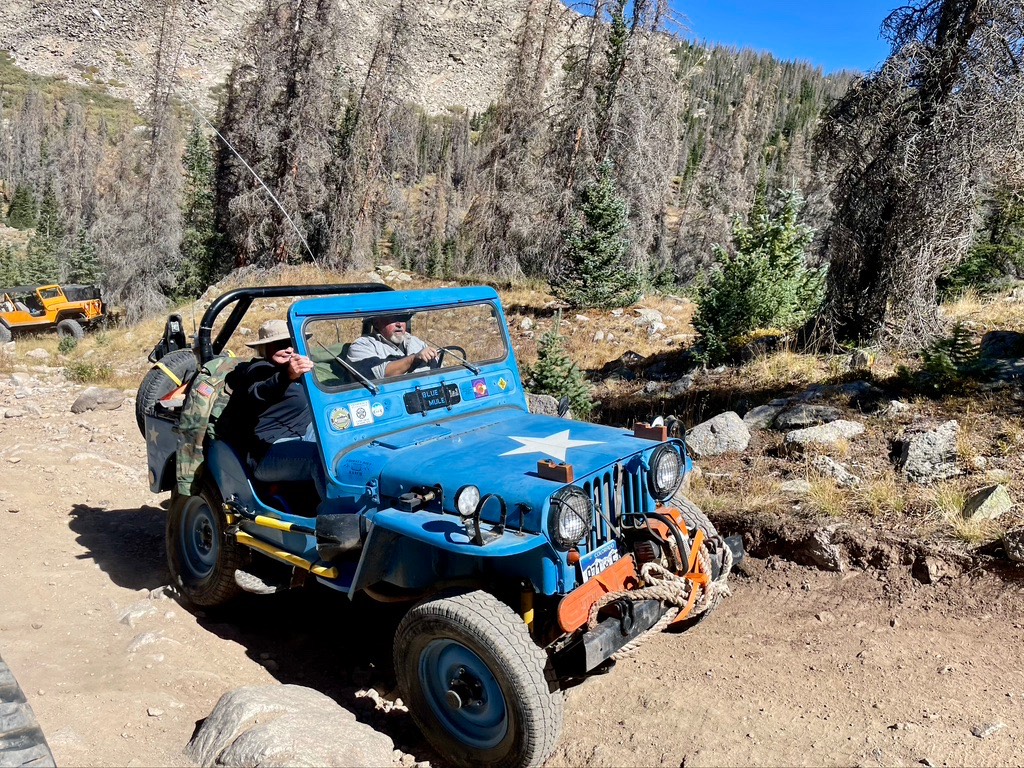 Mike's "Blue Mule"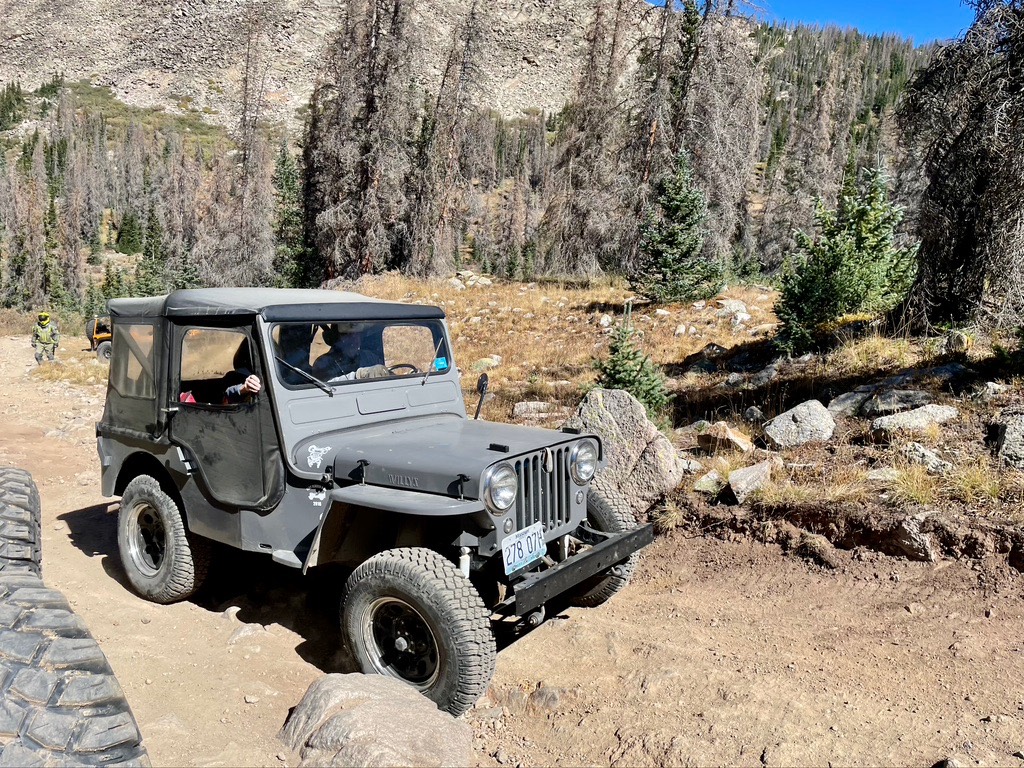 The Jolly Rodger machine driven by John but directed by Joan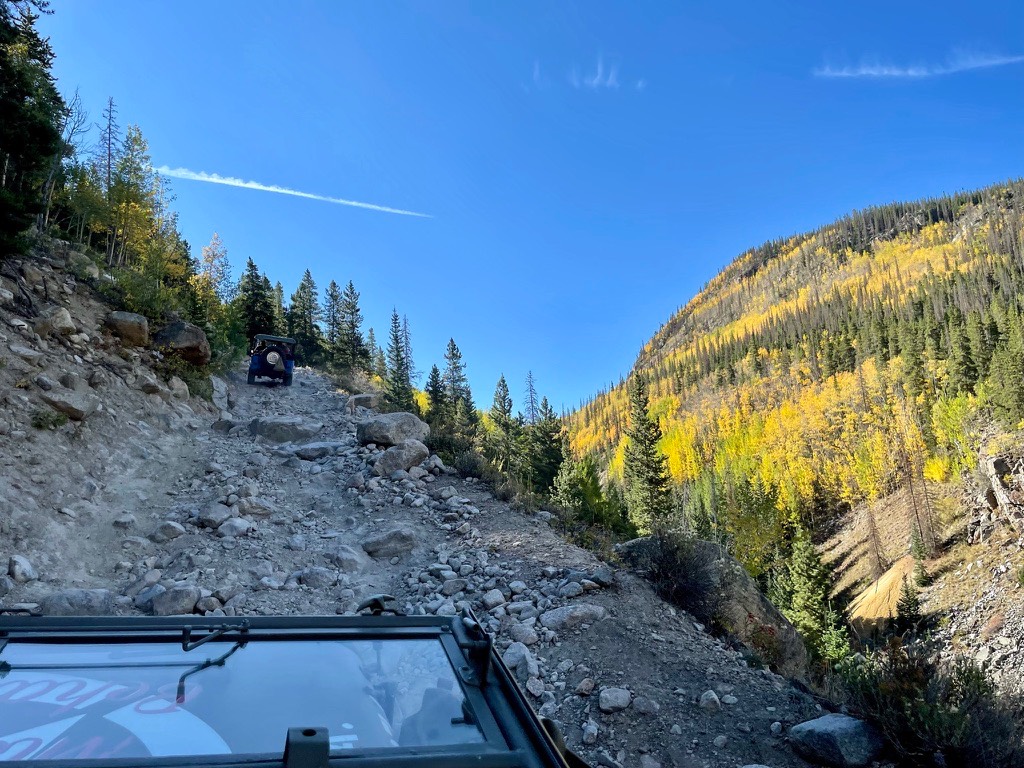 Grizzly Lake Trail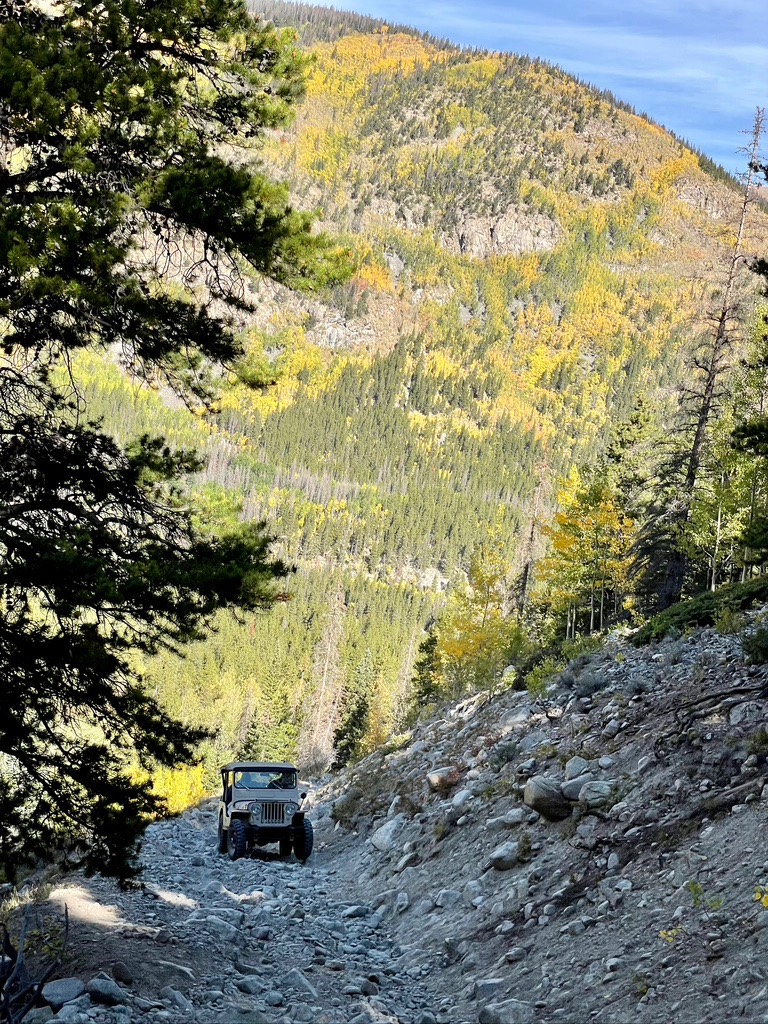 Kevin Johnson chasing me up the Grizzly Lake Trail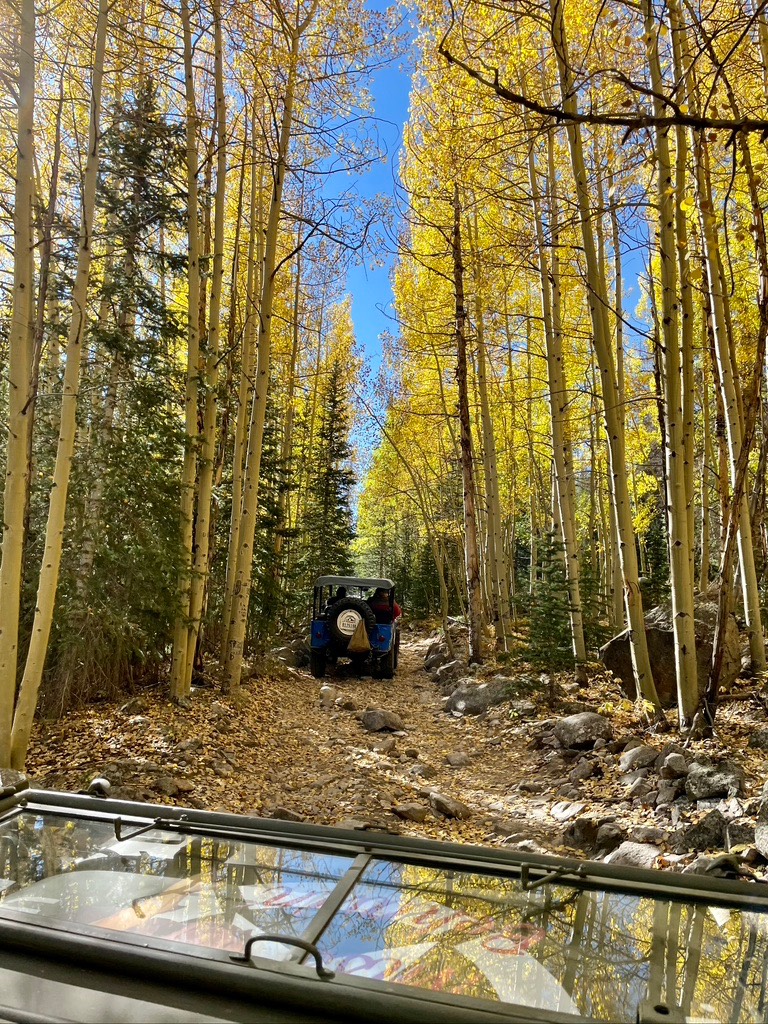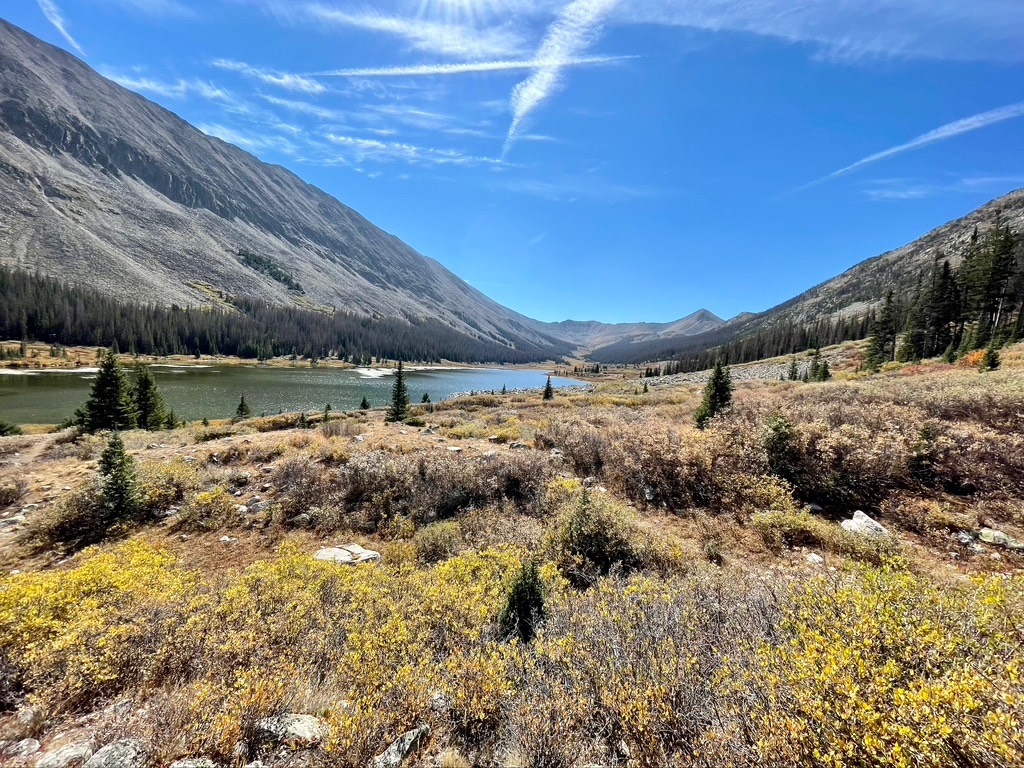 Grizzly Lake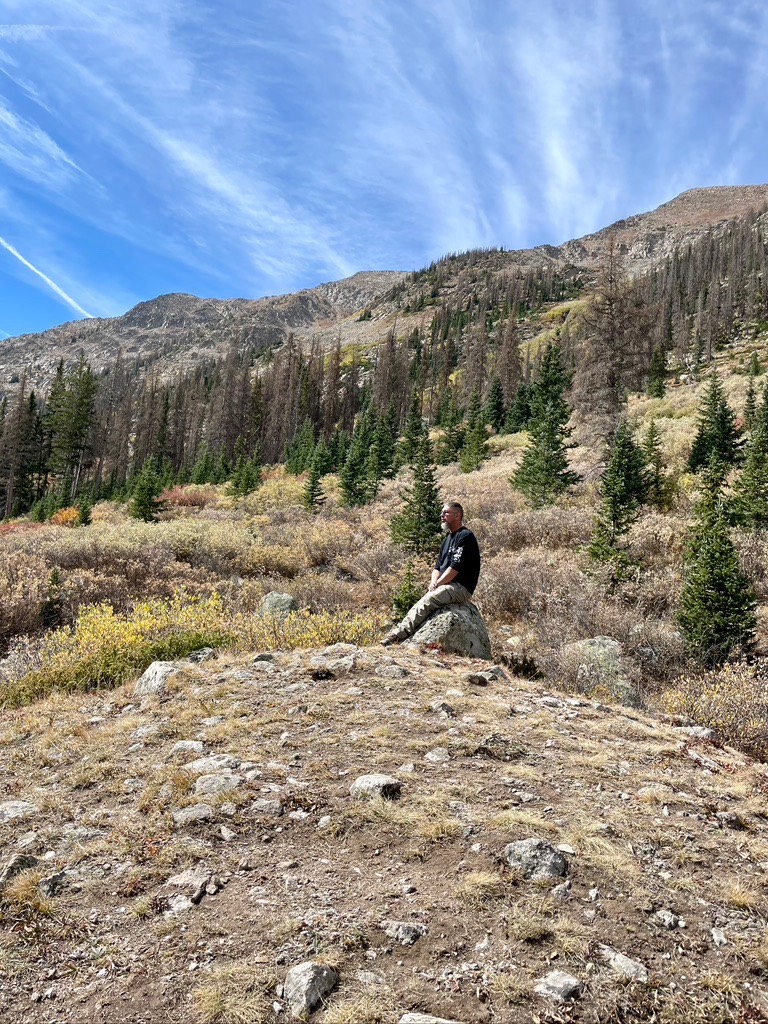 My co driver Brad Troublemaker Schultz pooping on a rock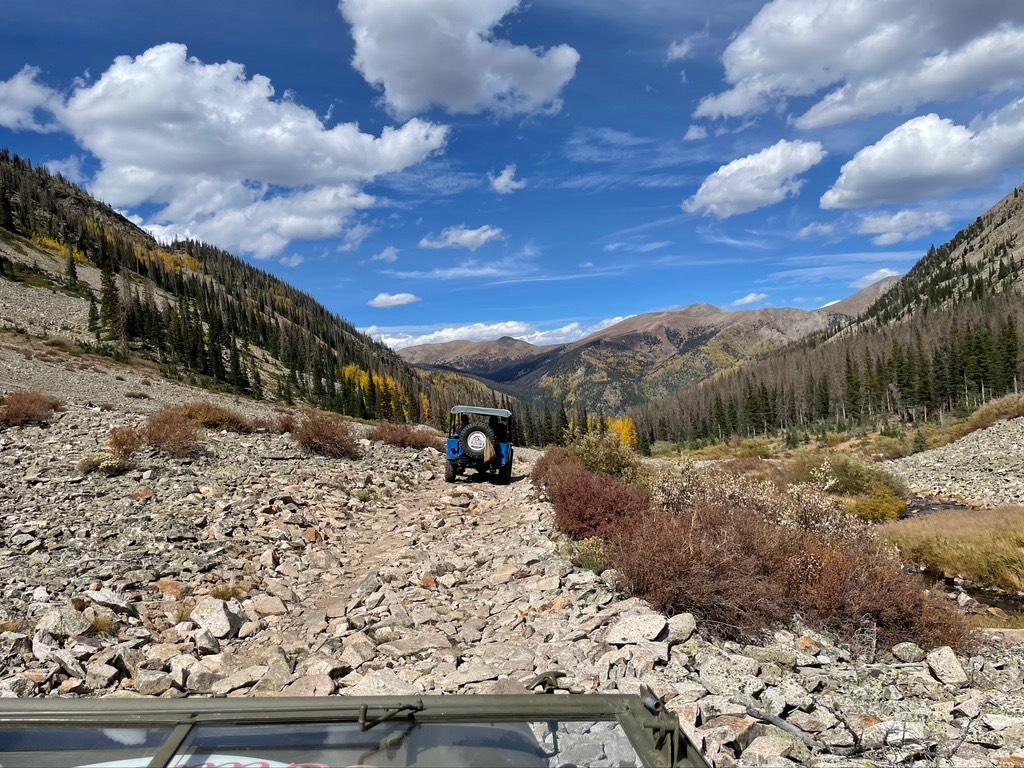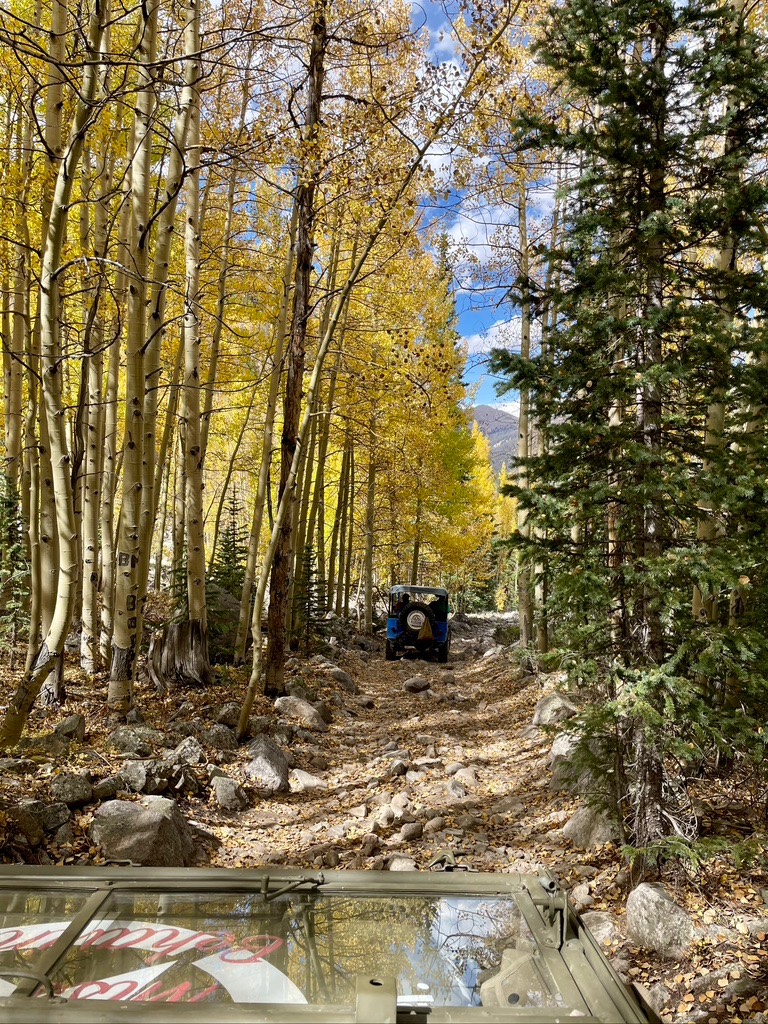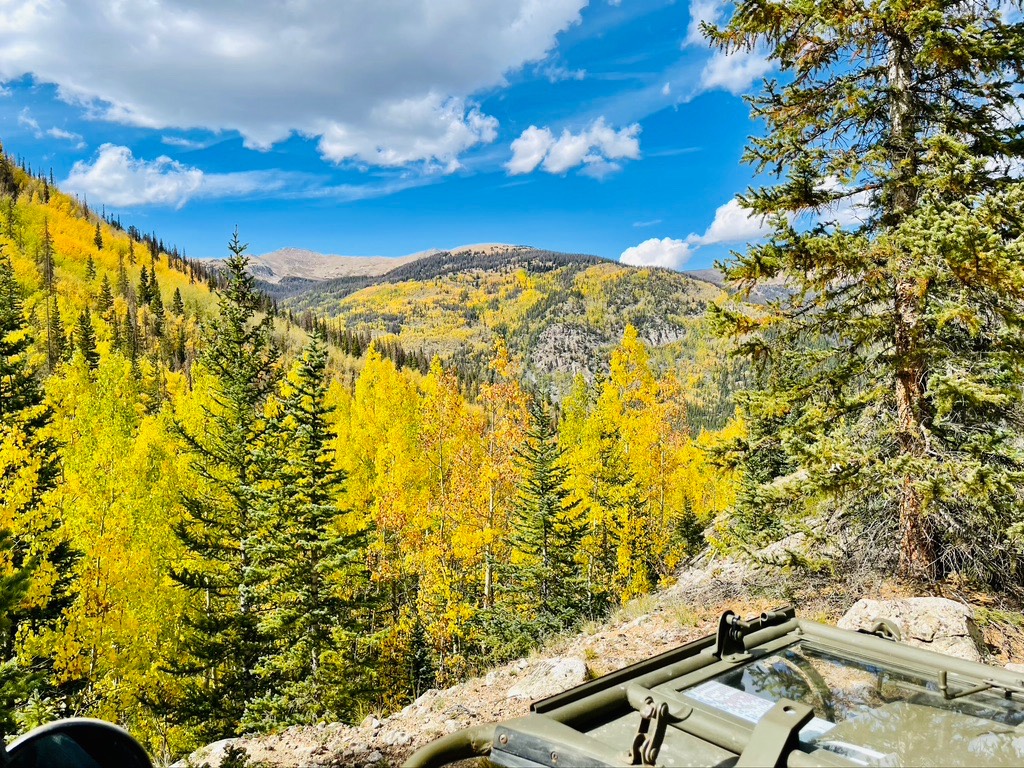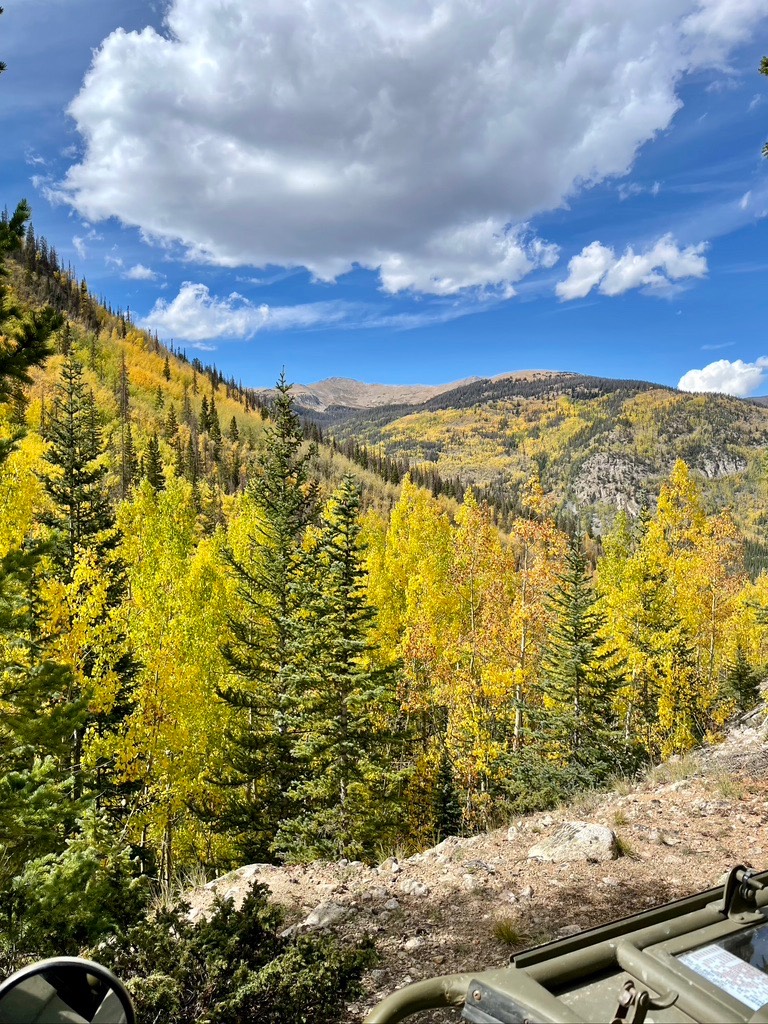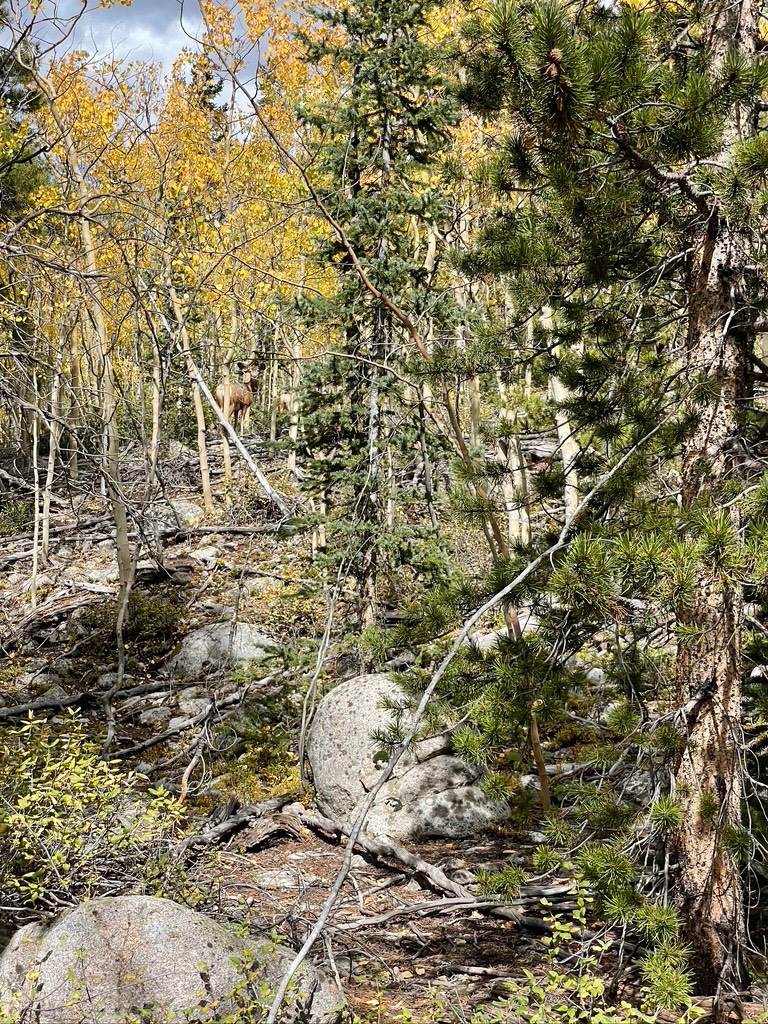 Where's Waldo the deer?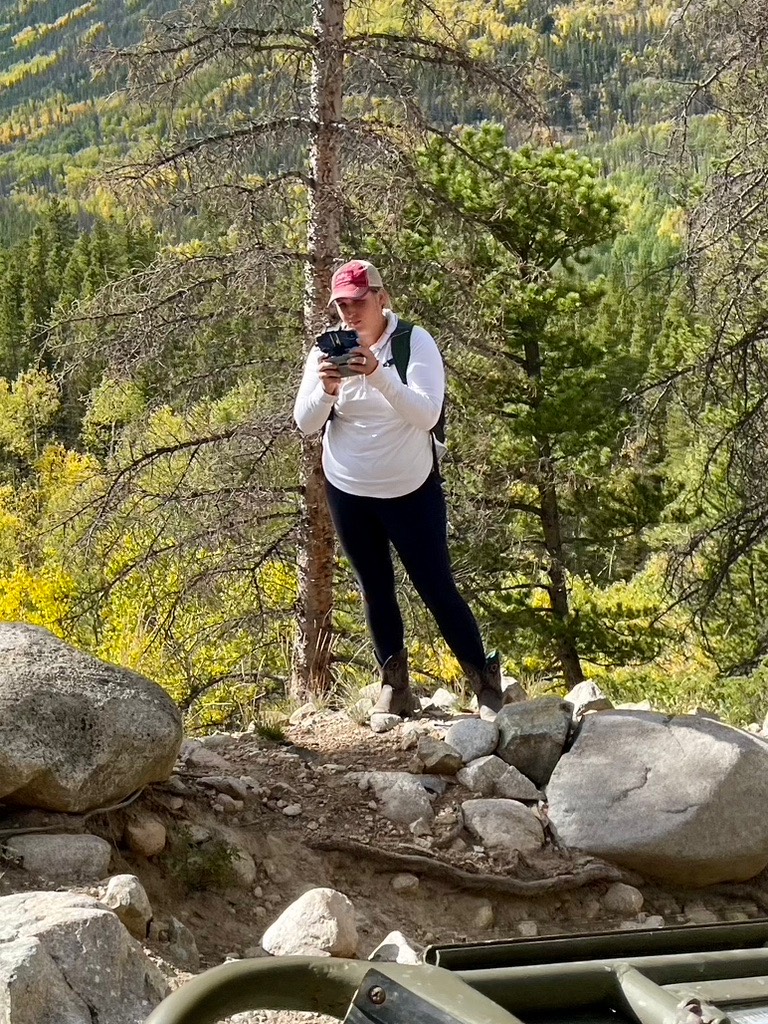 The incredibly talented Des Johnson from Harvester Woodworks YouTube video fame.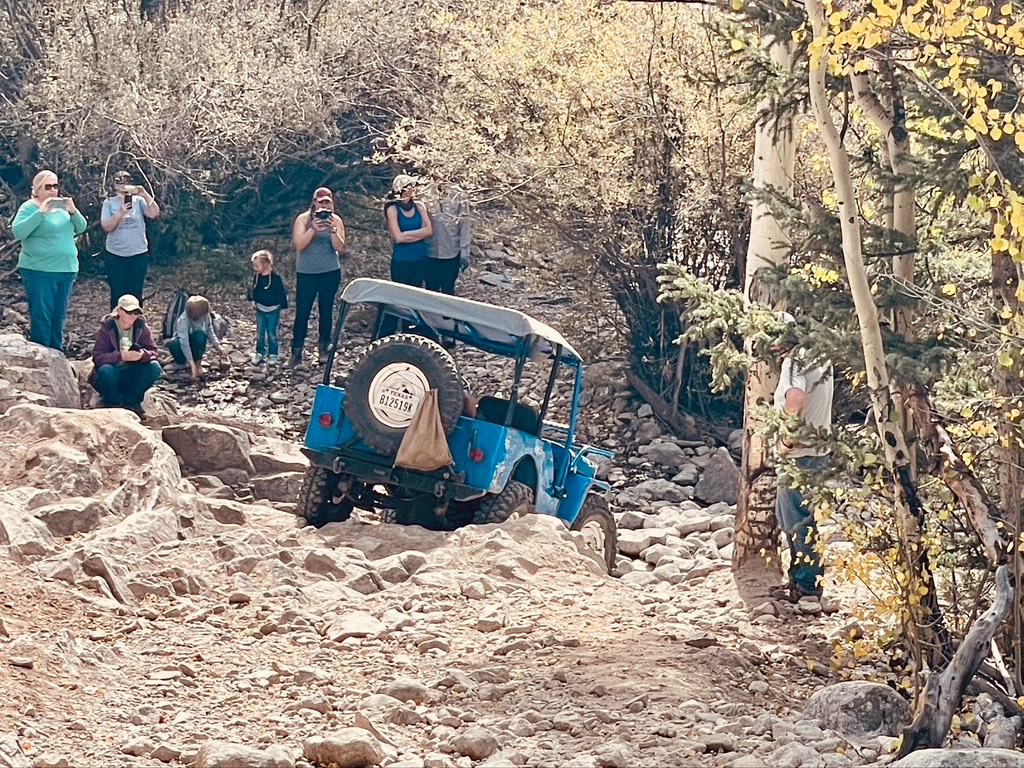 Not sure what they were looking at as the Gatekeeper was an easy drop. Maybe it is to ooh and aah over the handsome Rick G or to listen to his funny accent.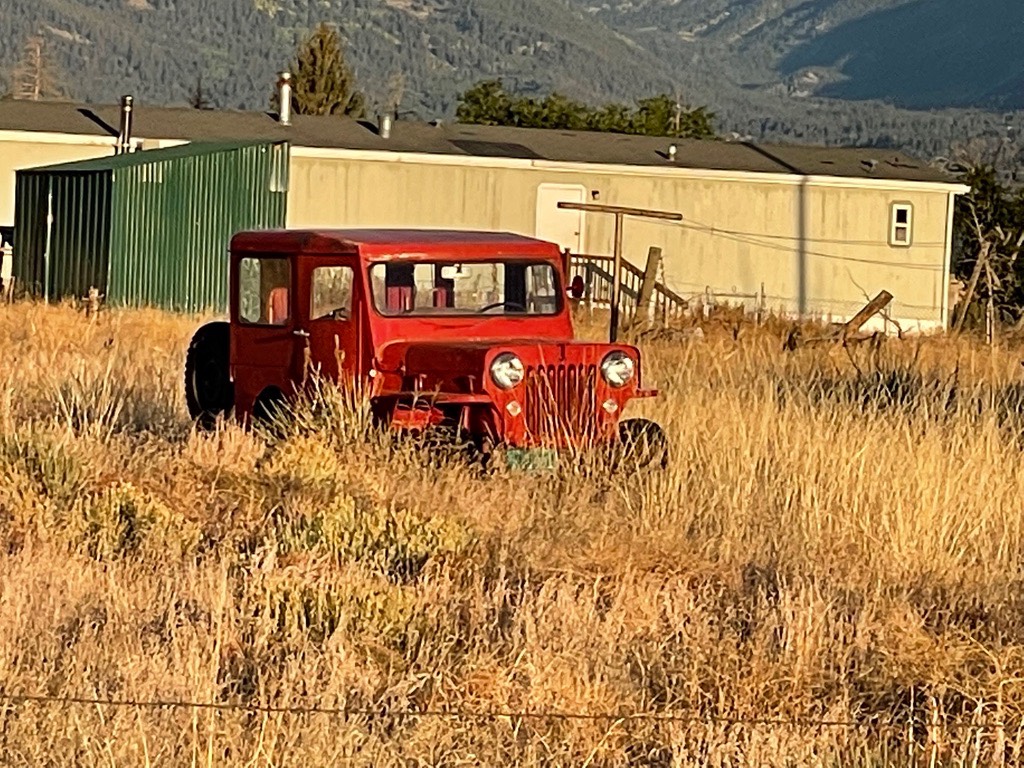 Can't beleive this was lying "abandoned" in a farmer's field.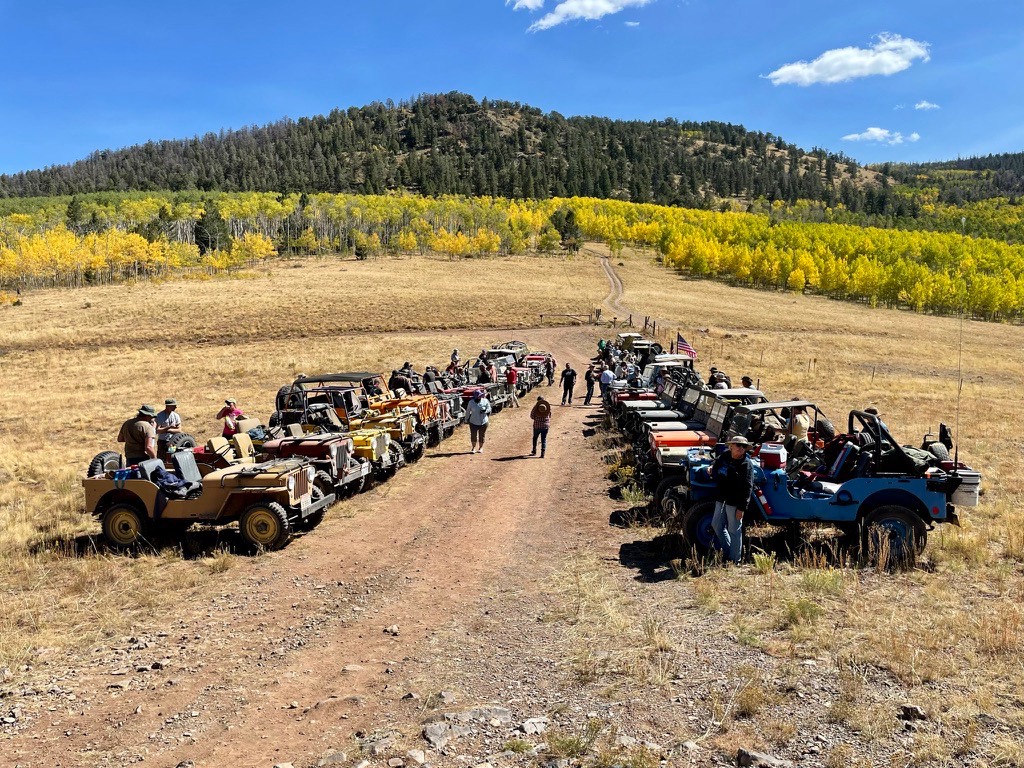 Aspen Ridge lunch stop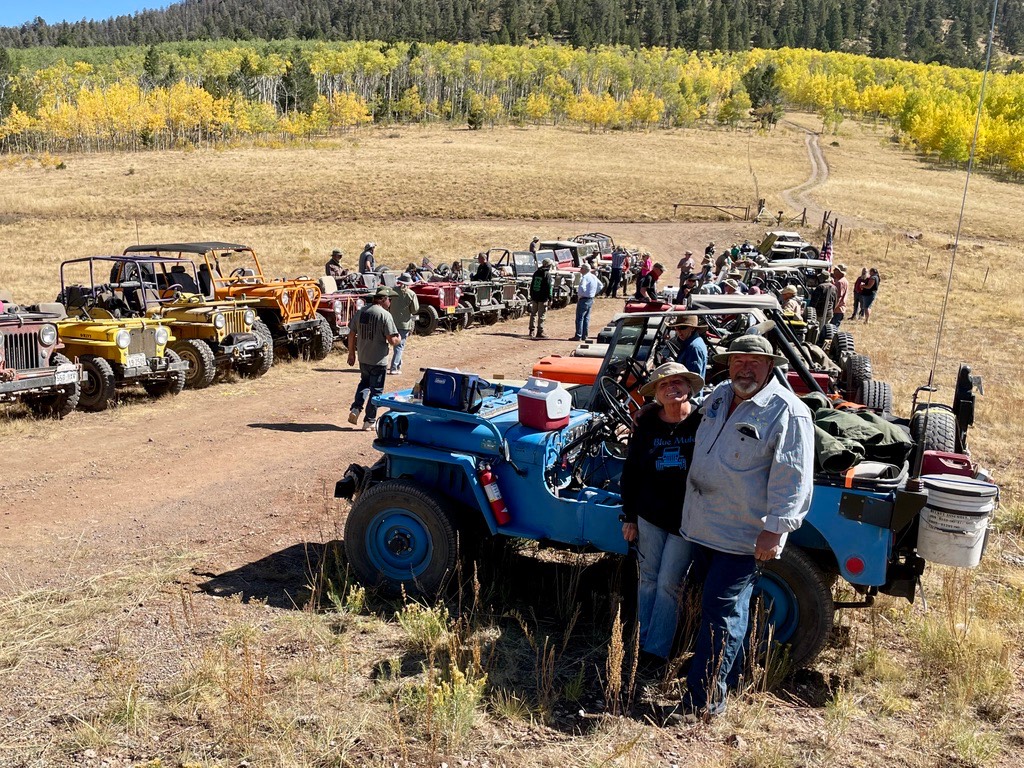 The amazing Nancy and Mike Picard - Our gracious hosts and organzers of the Colorado Fall Color Tour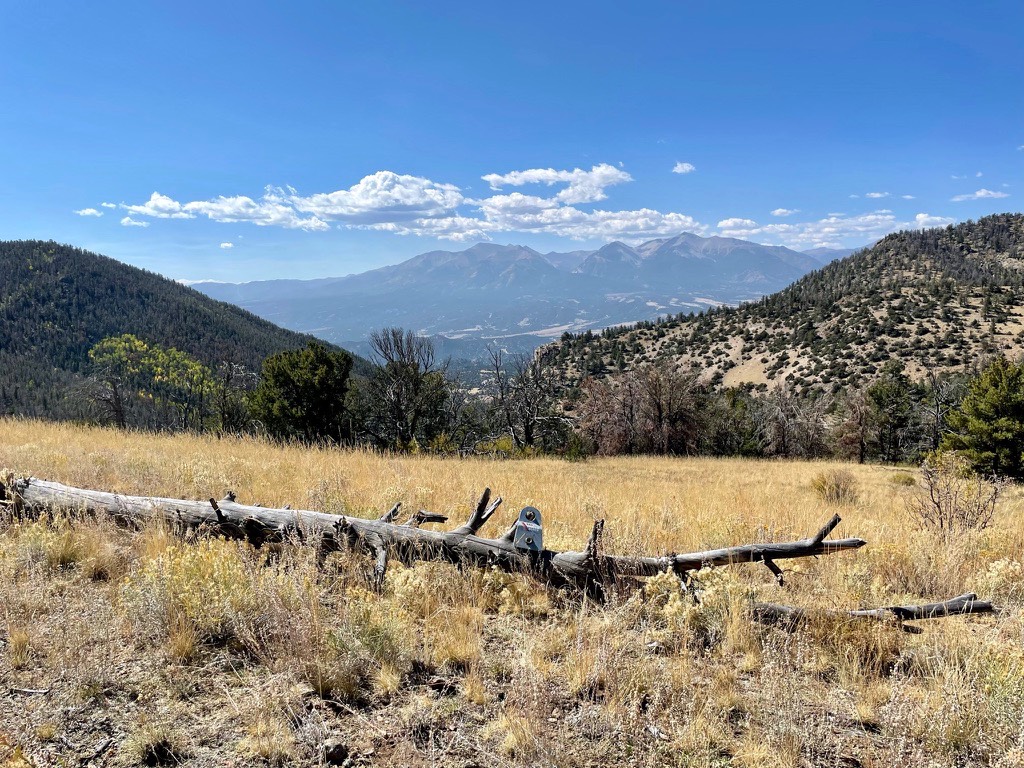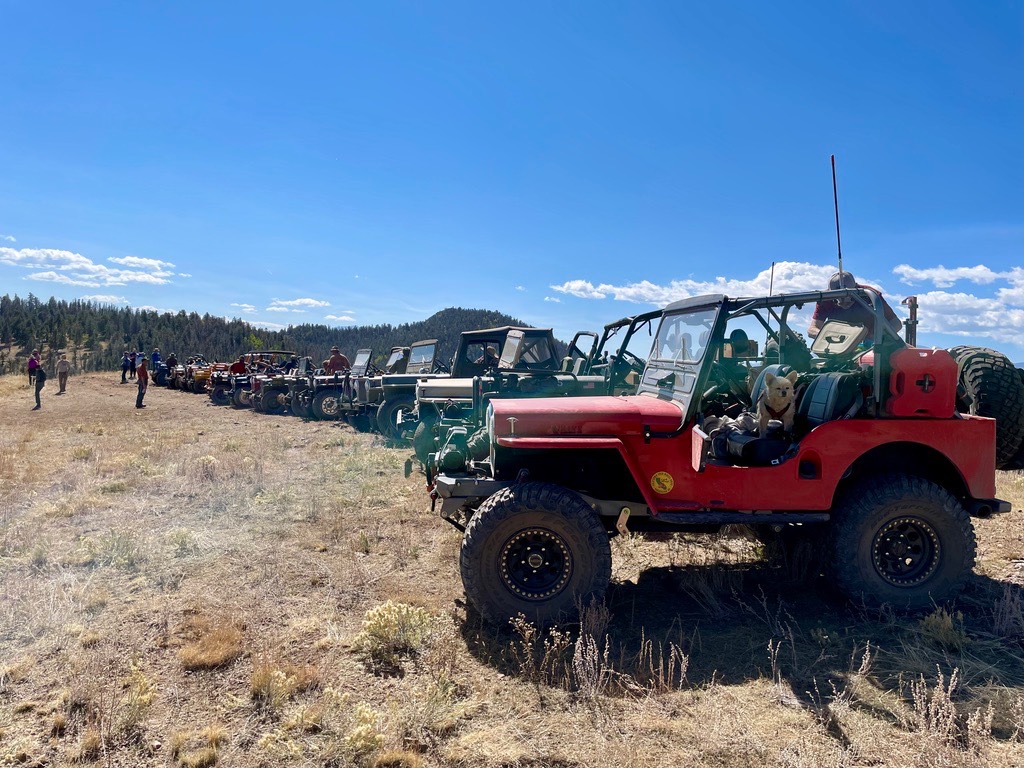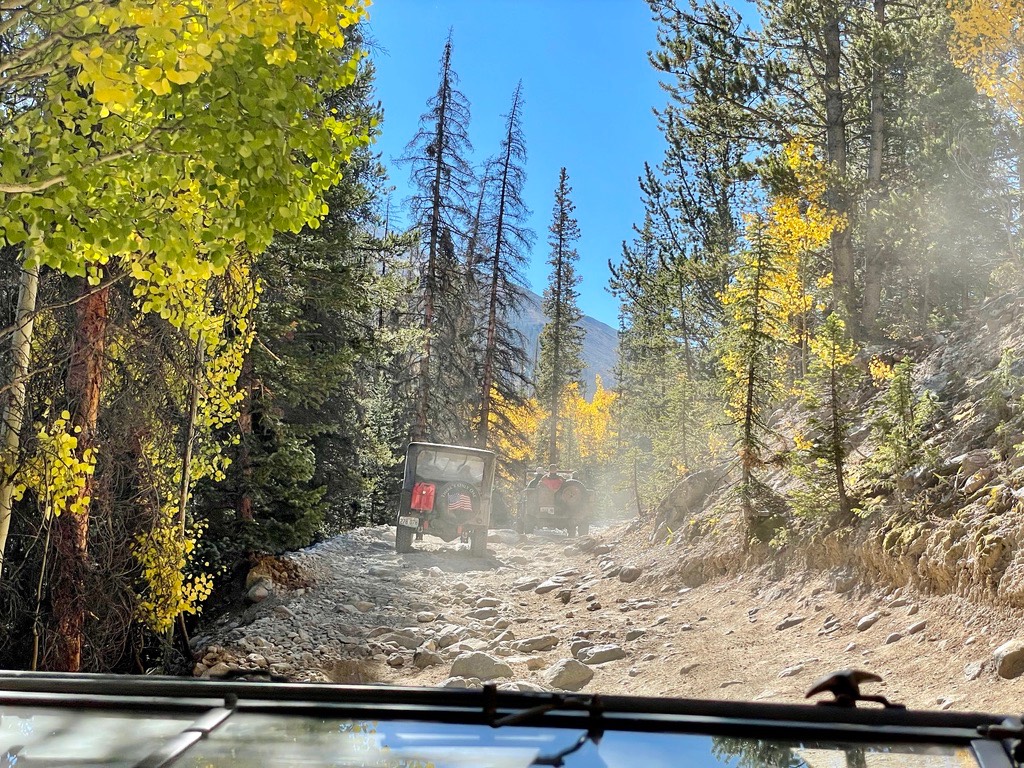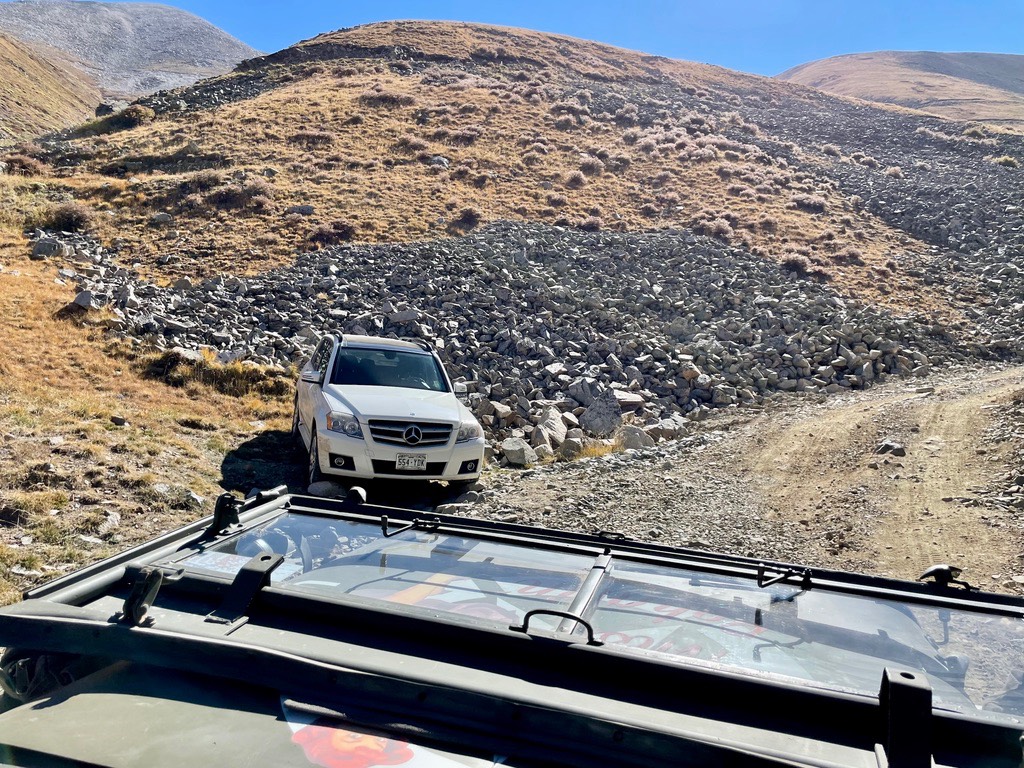 What nut job drives a Mercedes Benz above tree line on Mount Antero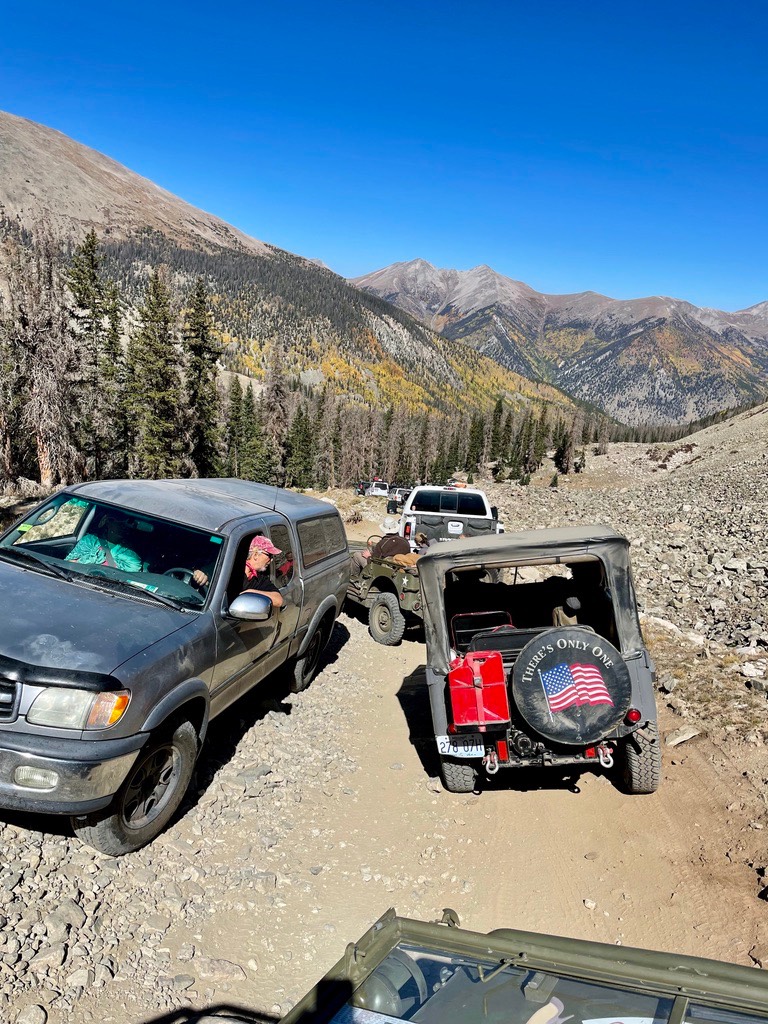 Traffic jam on Mount Antero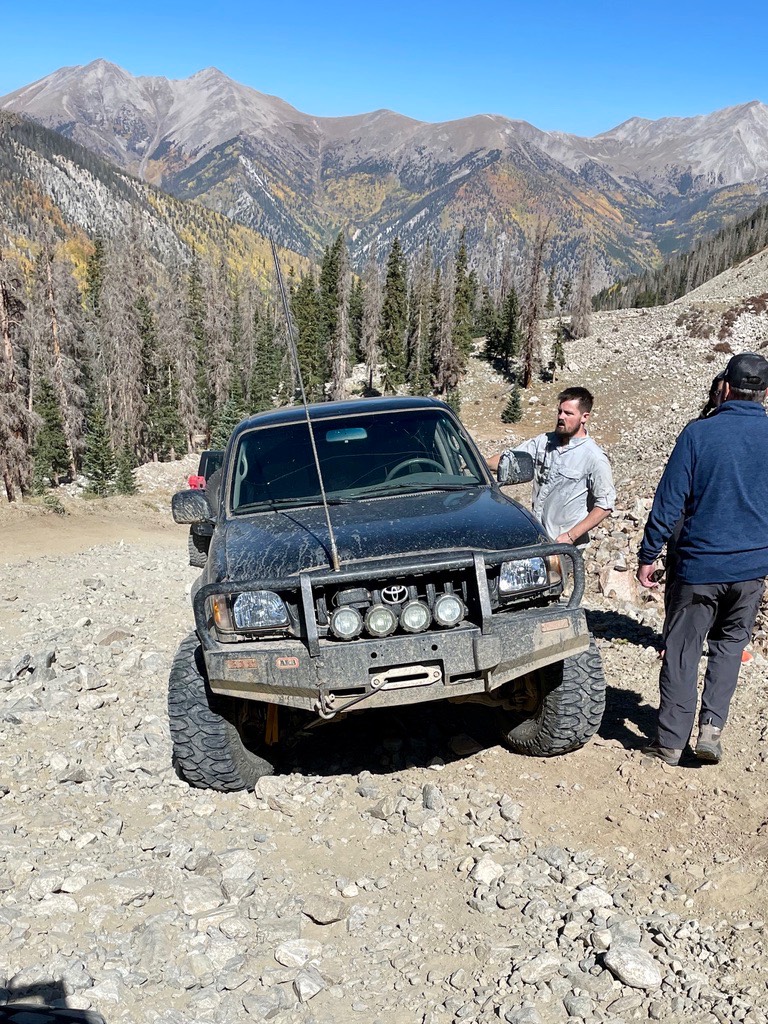 Nice Toyota, but would be nicer if the wheels were facing in the same direction.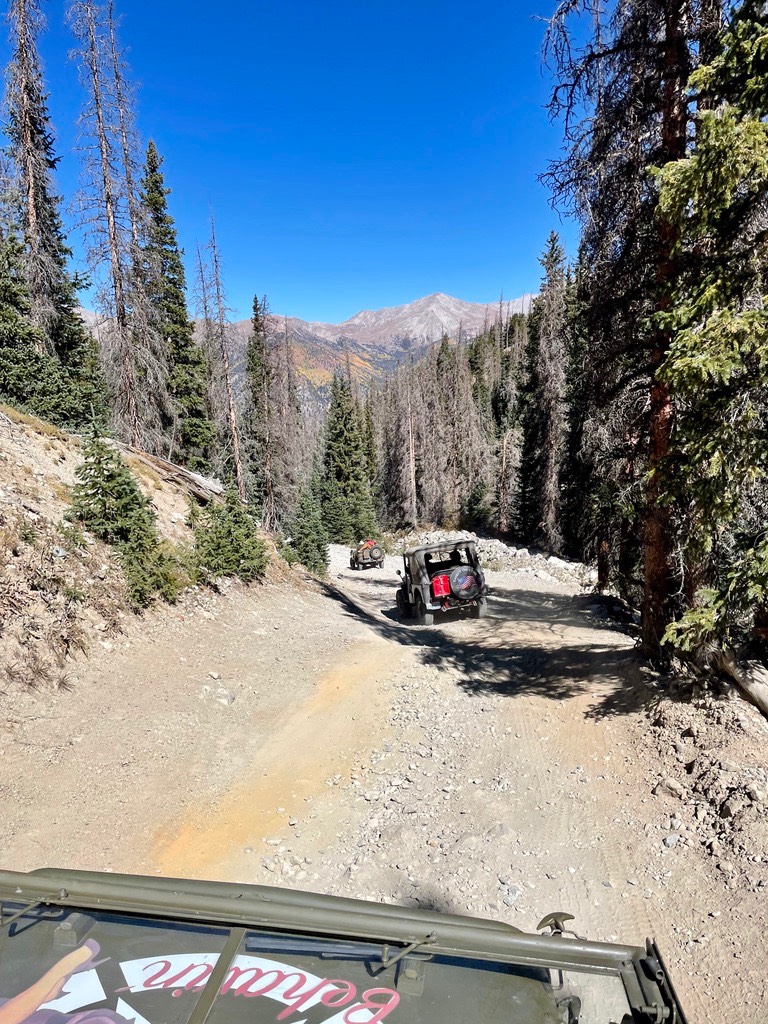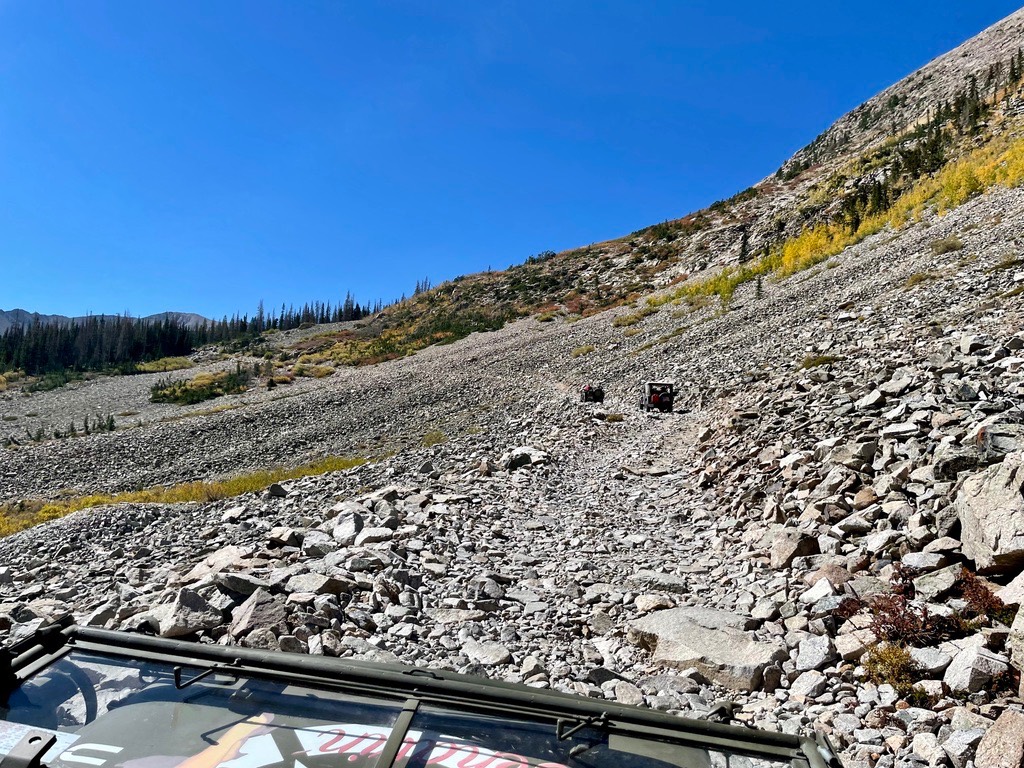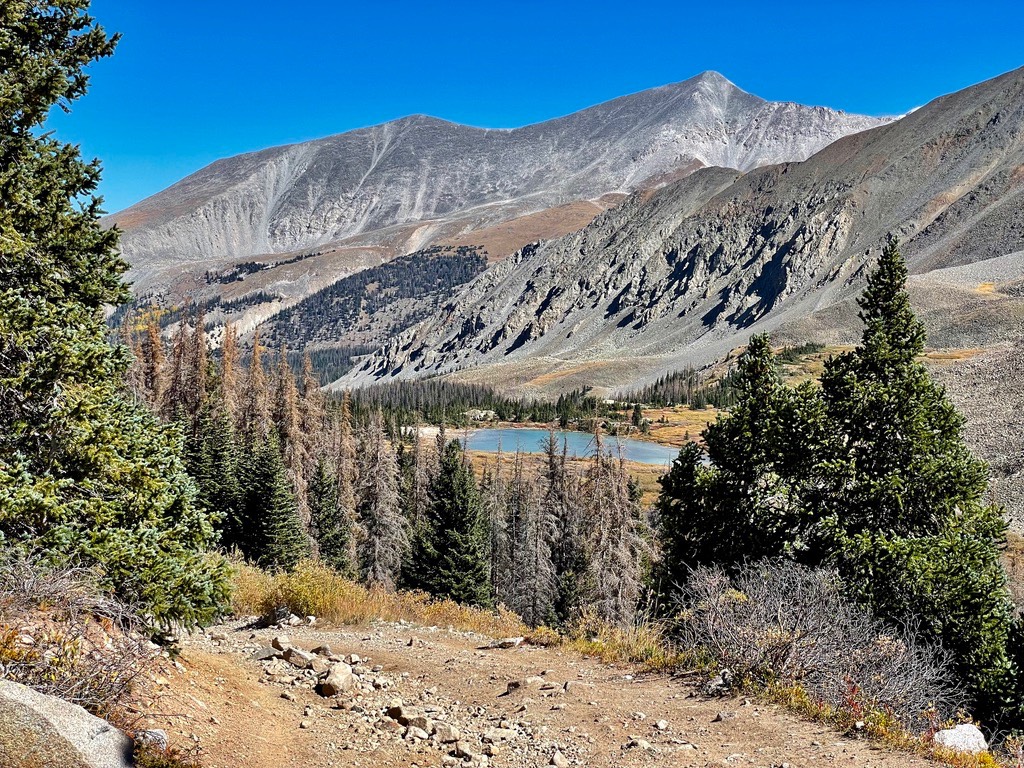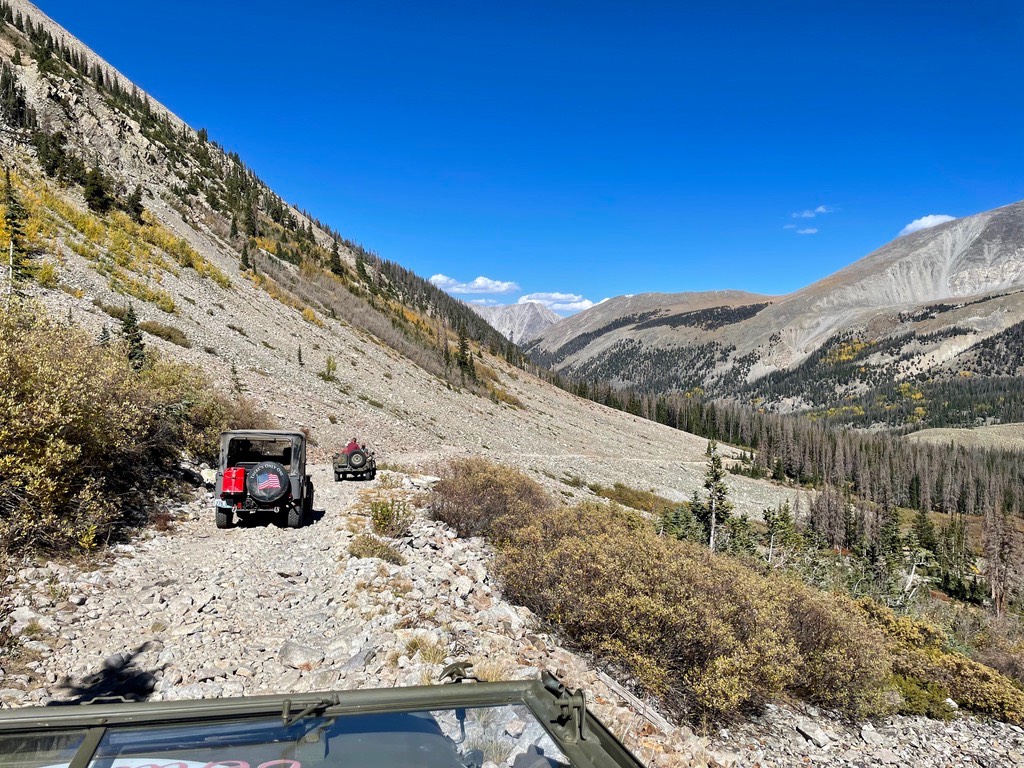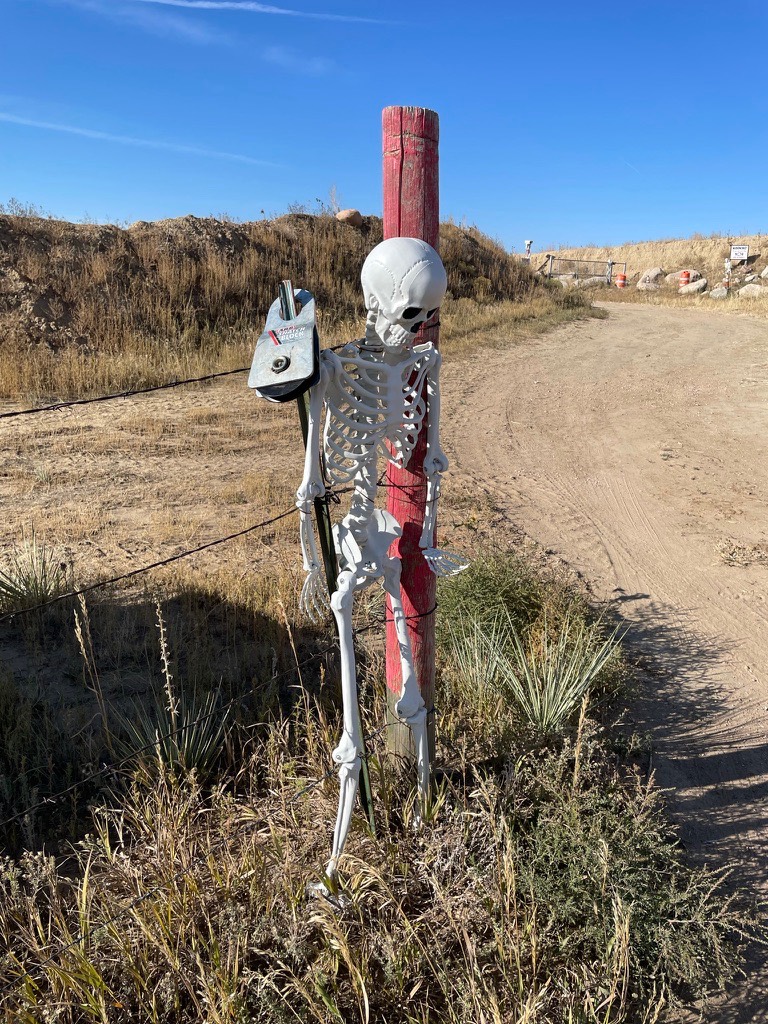 They way I was feeling on our ride home. How come it's a 1,200 mile, 20 hour journey to Colorado but it's a 2,400 mile 40 hour journey back home.
A huge thank you again to Nancy and Mike Picard for their hospitality and to all the new friends we made. I can only dream we will win the Thirsty Dirt Ranch lottery again and participate a second time.