Moab - Day 6 
Spring Canyon Point Road to the "Bowknot Bend" of the Green River
 A nice, relaxing 100 mile drive to the middle of nowhere. Just saw the one Ranger in a pick'um up truck and a lonely quad rider way down near the river's edge.
Miles and miles of solitude. Safire skies, 80 degree temperatures, a little too much dust if you are following but who's complaining.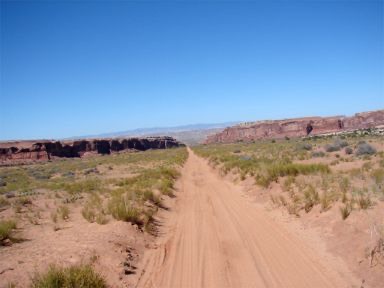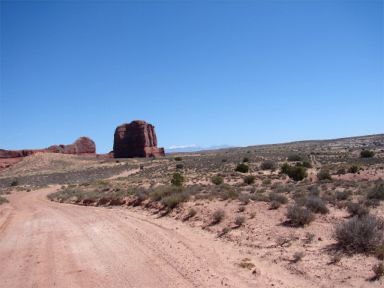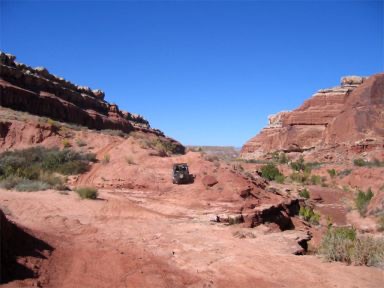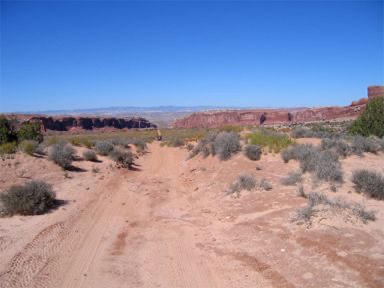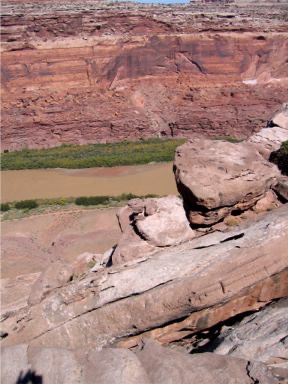 I don't know how far down it is to the river but there is a road down there that follows the river to an old mine.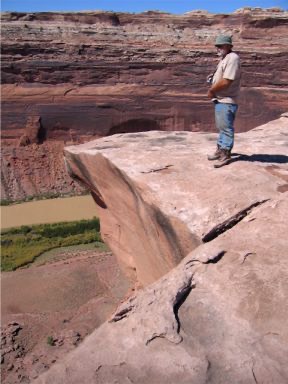 My wheeling buddy Dave who has no idea that the crack in the ledge was not there before he ventured out near the edge.