I really thought I could save a lot of parts from the CJ3A body. Sadly the only things worth saving were the hood, grill and windshield. I could have cut a few parts off for someone crazy enough to be into masochistic bodywork but it wasn't worth the effort.
I had intended all along to sell the grill and windshield as I wanted an MB/GPW grill not only because it looks better but it offers more slats for better engine cooling. You can fit a wider radiator behind an MB grill because the headlights are a lot smaller and wider spaced than CJ2s or 3s. I have always liked the look of the MB/GPWs over the later model Flatfenders. It has been my plan all along to paint the finished vehicle olive drab with traditional stars and bars of WWII era. 
The neat thing about re-building a Flatfender is that every part you could imagine is available from a multitude of sources. You can buy new parts, old parts, NOS parts, reproductions, you name it, it's out there.
It's a lot of fun doing the research, hunting the want ads, searching the Internet for parts. I located an MB grill, fenders and a spare hood from a fellow club member. About a week of sanding, filling, priming and painting and they were as good as new.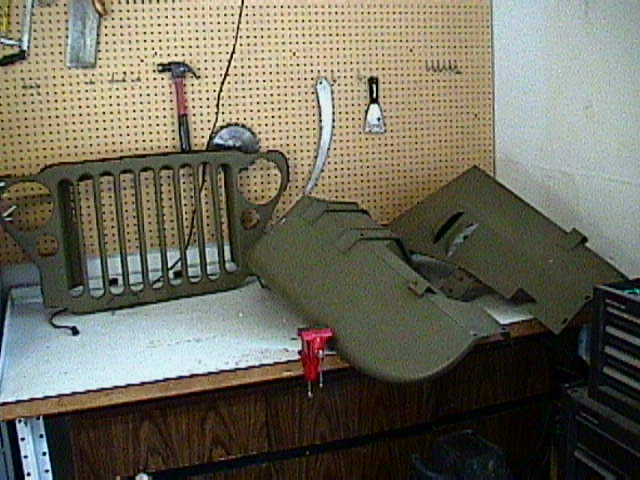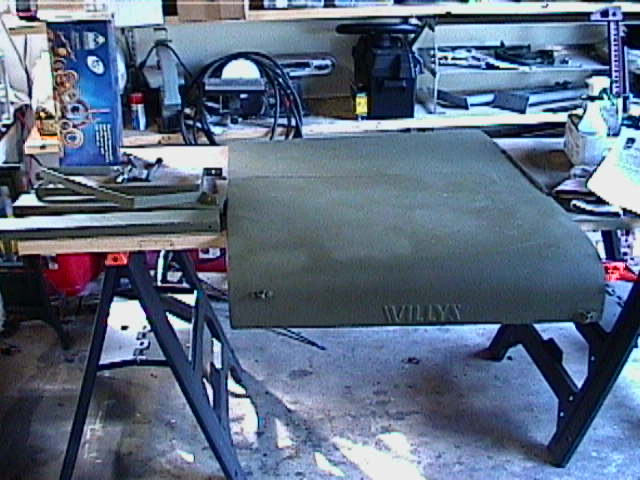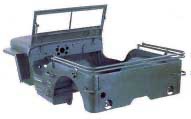 I purchased a repro body made in the Philippines, and distributed throughout the US by OMIX-ADA. Not very good quality, but cheap and excellent for this project. I POR-15'd the tub inside and out and primed it.