(Part II  - Modify it, and go play in Utah)
(I bought it in Breckenridge, drove it over eight of the highest through mountain passes in Colorado on the way home. Modified it, drove it back to Colorado, flew home for a wedding, flew back and drove through Moab to Blanding, Hanksville, and Green River, Utah for another 1000 plus miles of wild and crazy adventures in the desert and Canyonlands with Dave C.)
Part II - Modifications to a perfectly good Jeep that needed virtually nothing.
I am a Jeepaholic, it has been eight days and I have not bought any Jeep parts or modified my Jeep.
So why mess with it. Now my wife and daughters can barely climb into it not to mention that it is a strain for me also. Well, that's why there are nerf bars. Embarrassing when on the trail but that's why I chose "bolt on" only, when I go back on the trail they will be coming off. When I built my last TJ it started with a 2" lift and 31's, then a 3" and 33's and finally a 4" and 35's so this time I went straight to 35's and a Rubicon Express Long Arm with the Tri Link anti squat set up. Rubicon's Long Arm Tri-Link system eliminates the rear track bar, allowing for true up/down wheel travel, while enhancing anti-squat for those steep climbs (Memories of Hell's Revenge Trail still linger). On-road tracking is improved, and the kit is bolt-on for factory Dana 44 rear ends. Warn bumpers front and rear with swing away tire carrier were added, upgraded Currie heavy duty steering, 4.88 Yukon gears, OR Fab sport cage with extra dash bar and overhead streamer bars. The cage came with a very nice powder coated crinkle finish so I sent the padding back. New CB radio and antenna and specifically designed mounts just for the TJ looked very slick. The Jeep came with a Warn 9500 so nothing needed there. I chose 35" BFG All Terrains because of the amount of road mileage versus mud that I was likely to encounter. It doesn't have that aggressive, tough look that IROKS or mud terrains offer but I am too old to be bothered with what people say and besides for what I will use this Jeep for they are the best choice. I will get to hammer it a few weeks each year, my daughter will drive it to high school and be the envy of many boys and my wife will drive it to soccer games and cruise in the sun. I am sure I will come across a set of tires some where, some day that will fall onto the Jeep at just the right time. I also have a set of Interco 37" Boggers and a set of 37" Blue Label BFG Krawlers that alternate use on the Willys that will fit just fine!!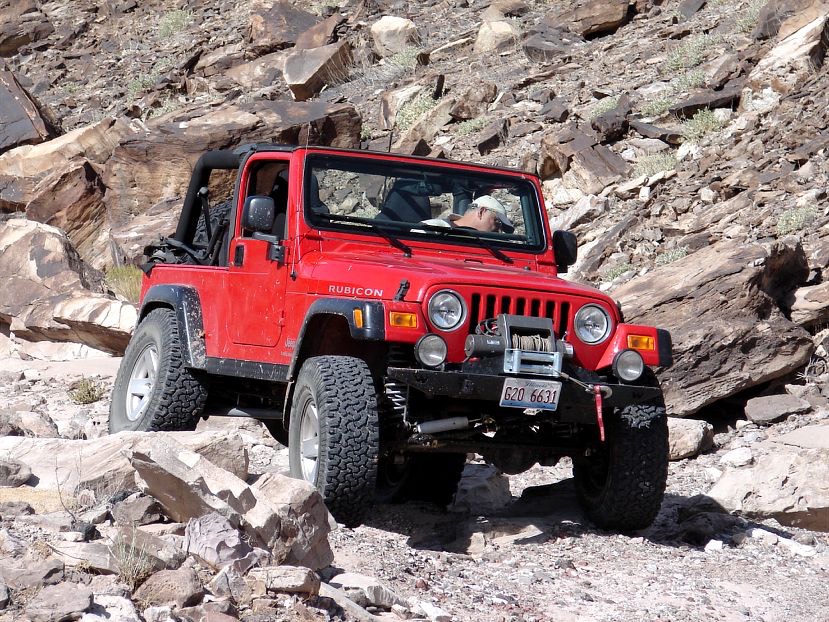 So off to Utah, but my niece was getting married in the middle of the trip. There was no way to blow it off not that I wanted to and besides my daughter was singing a duet and my wife was reading. I had to attend so I drove to Denver International Airport non stop, hopped a plane back to Chicago, did the wedding, hopped back on the plane and continued the journey in just over twenty four hours. I hammered down to Utah, stopped for a Pepsi and a pee in Moab just to say I stopped there and drove on to Blanding the "Base Camp to Adventure" where we would "Base Camp" for a few days. Talk about crappy restaurants, they redefined the description, but we weren't there to eat. 
Here are a few pictures that didn't appear in his blog.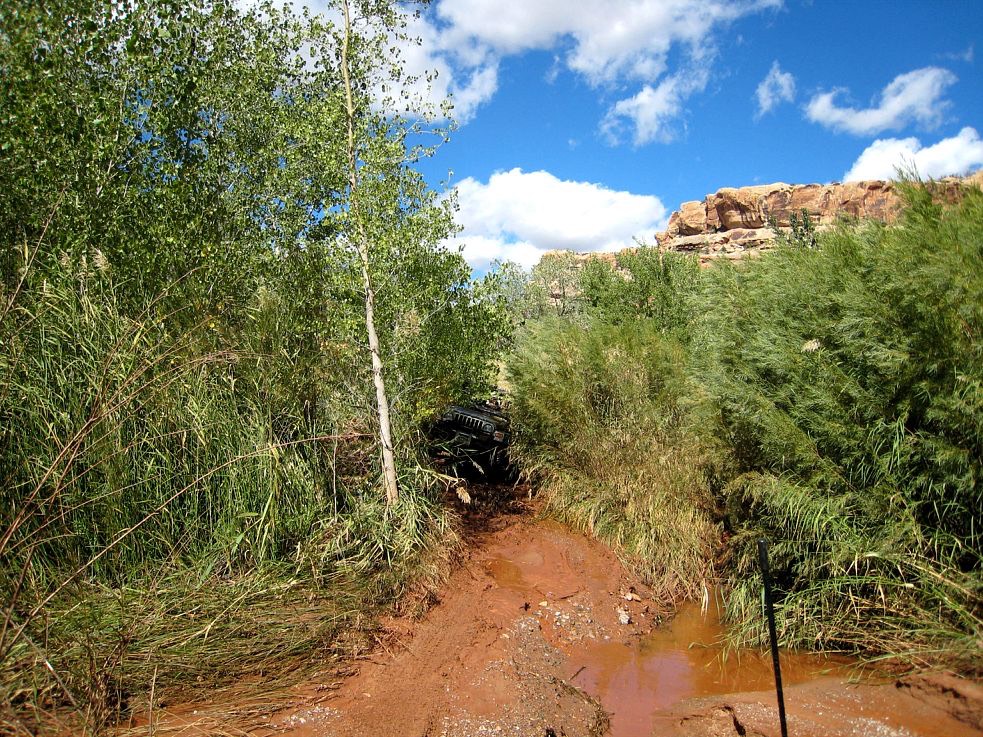 We had to slog our way through some thickly vegetated brush, and would you believe this is an official Utah road. This is part of the trail to Arch Canyon which got washed out a few days earlier. After about 3 miles we were forced to turn back.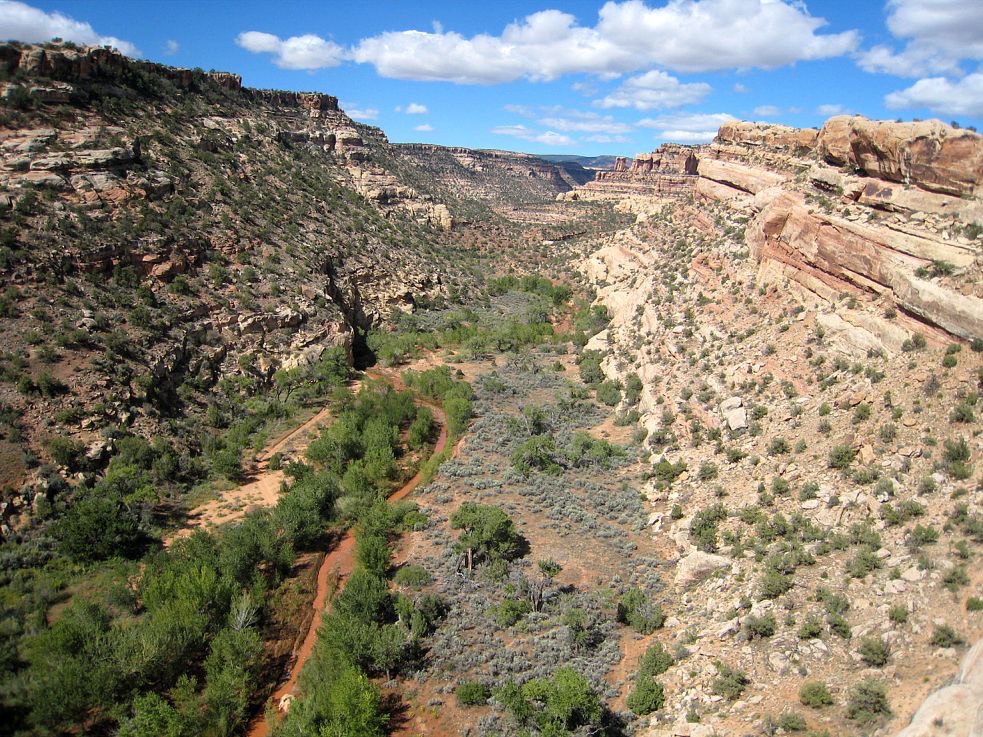 Looking down at the aforementioned Arch Canyon Trail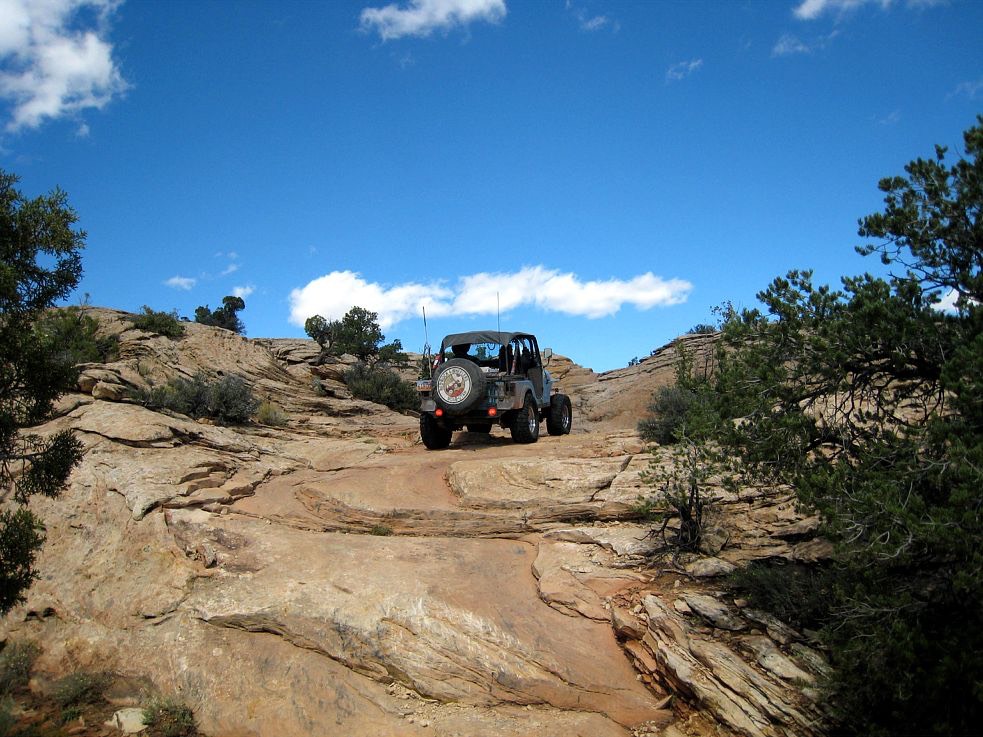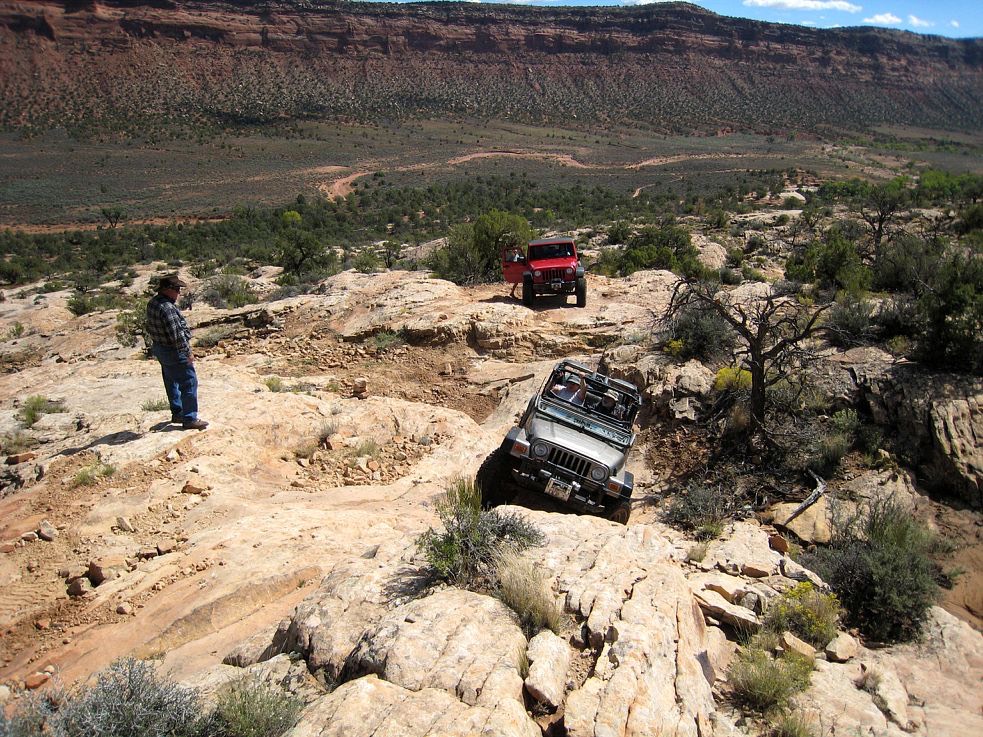 The "road" to Hotel Rock - an ancient Indian ruin built over a thousand years ago.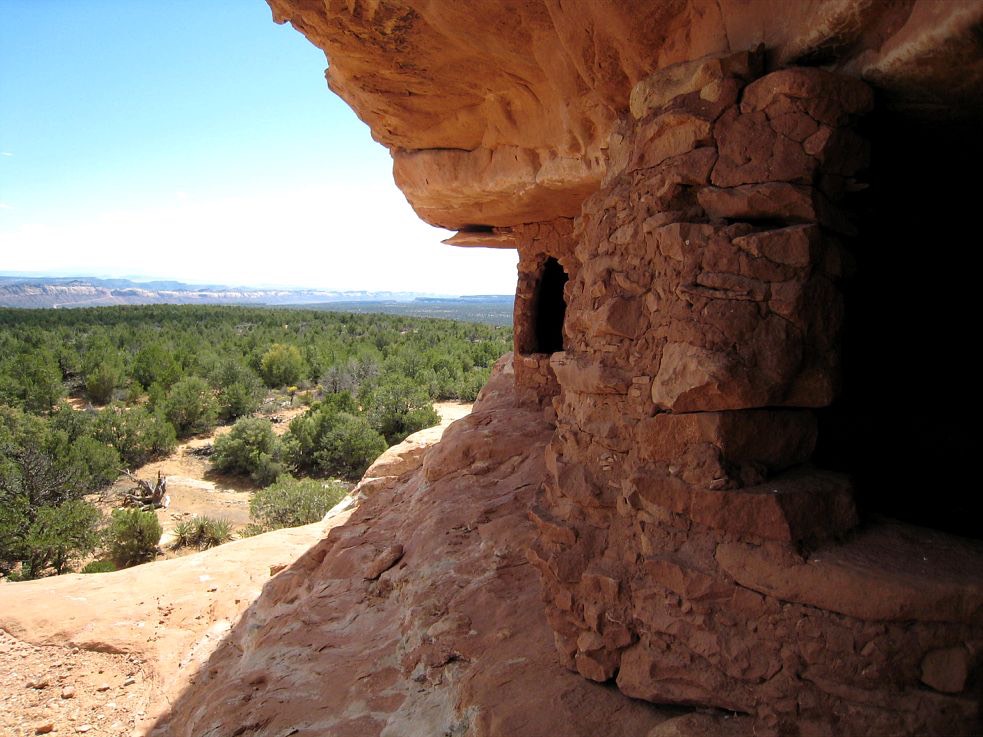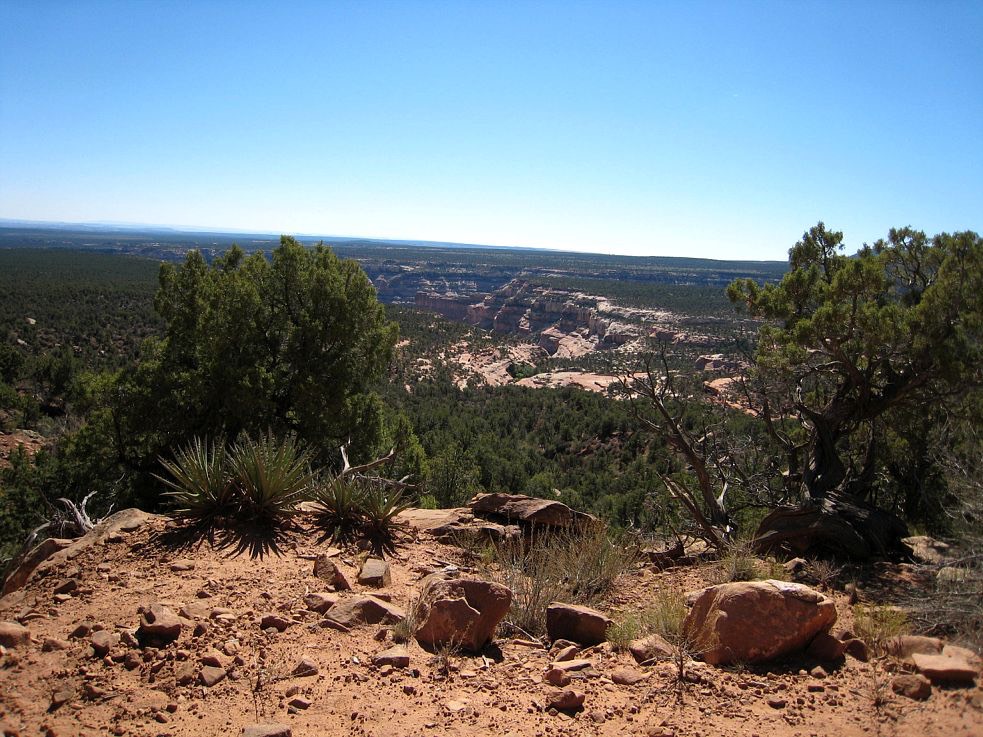 Some of the many Hotel Rock dwellings and the view from those dwellings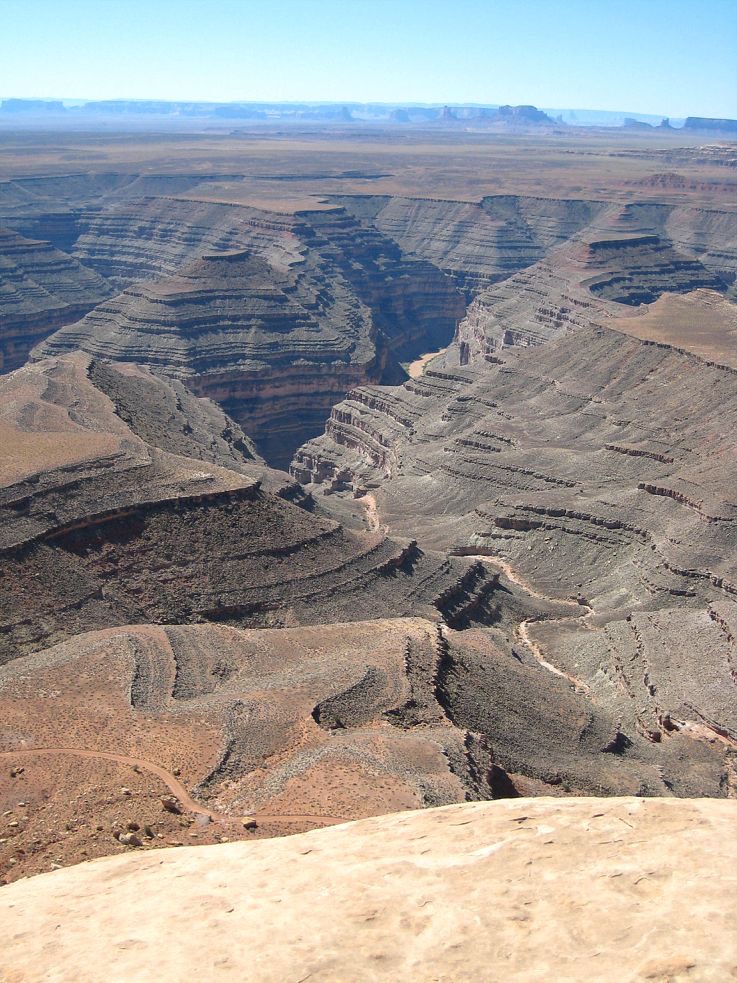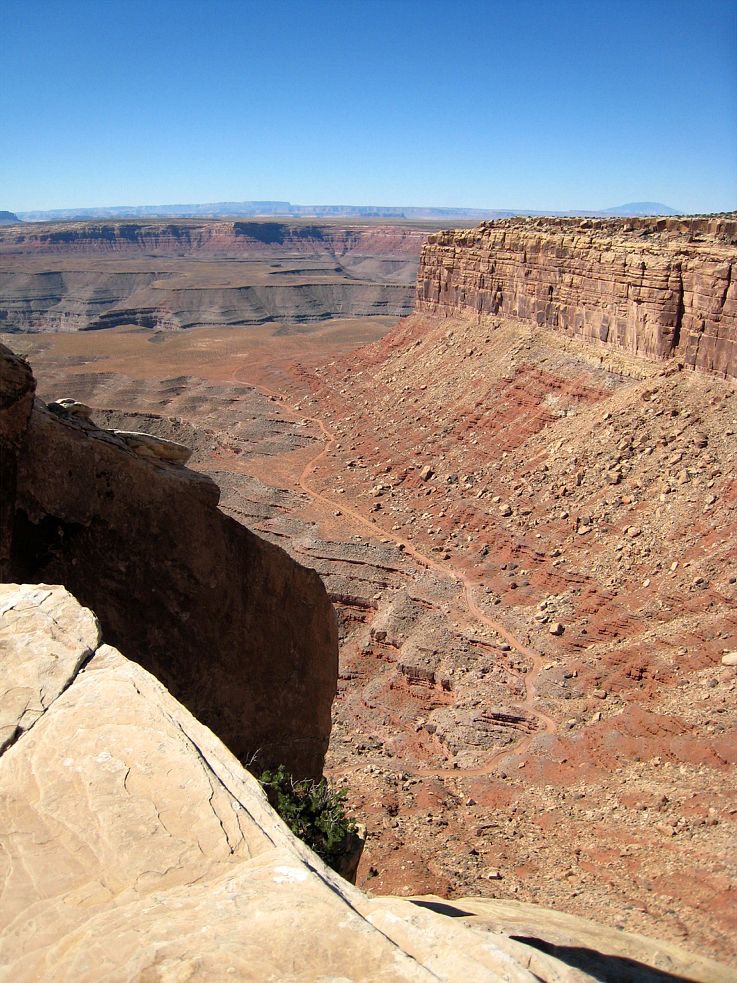 Now that is what I call roads - They are in the book for next time!!!
It's good to know that when your Jeep is built as well as it is and as capable as it is that taking these "side" trips become a lot more enjoyable. These roads are near the Goosenecks of the San Juan River.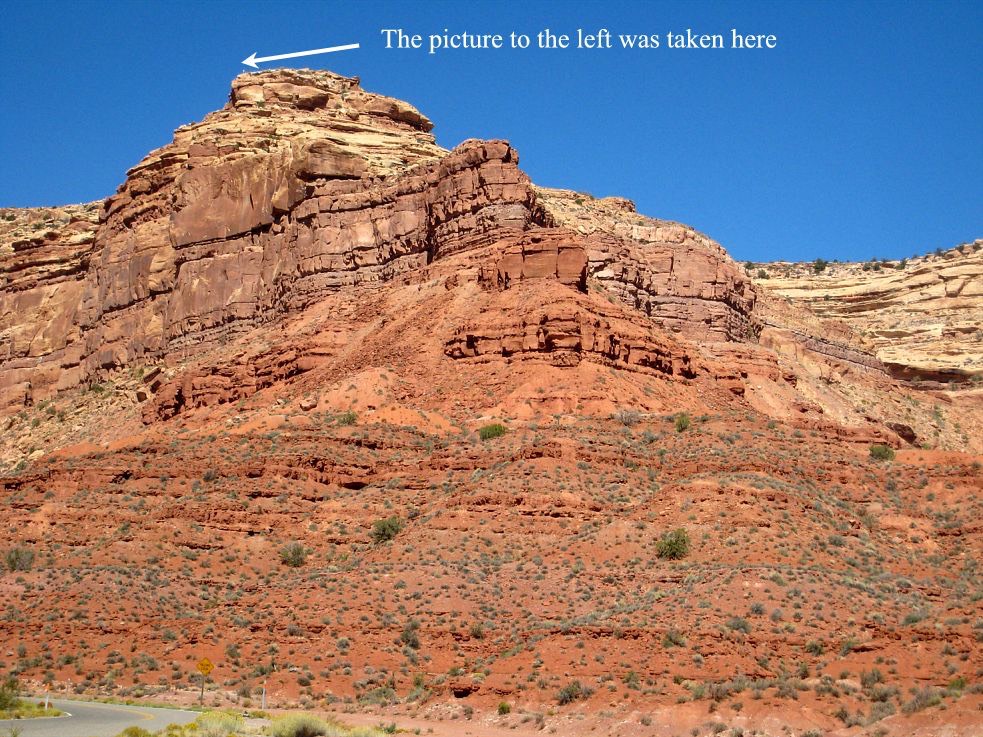 This is the Moki Dugway, a very pleasant gravel road that meanders down this big rock 1,500 feet in three miles. And yes, there is a road there somewhere.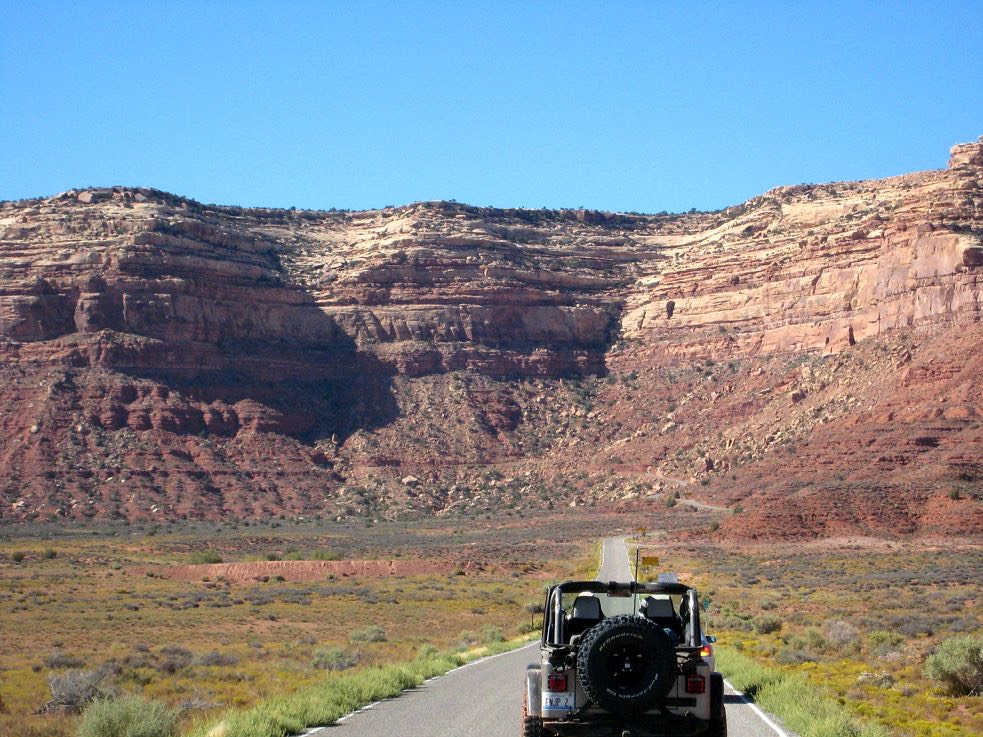 Yet another fantastic road that zig-zags to the top out of the canyon. They are very addictive, you just can't stop taking them!!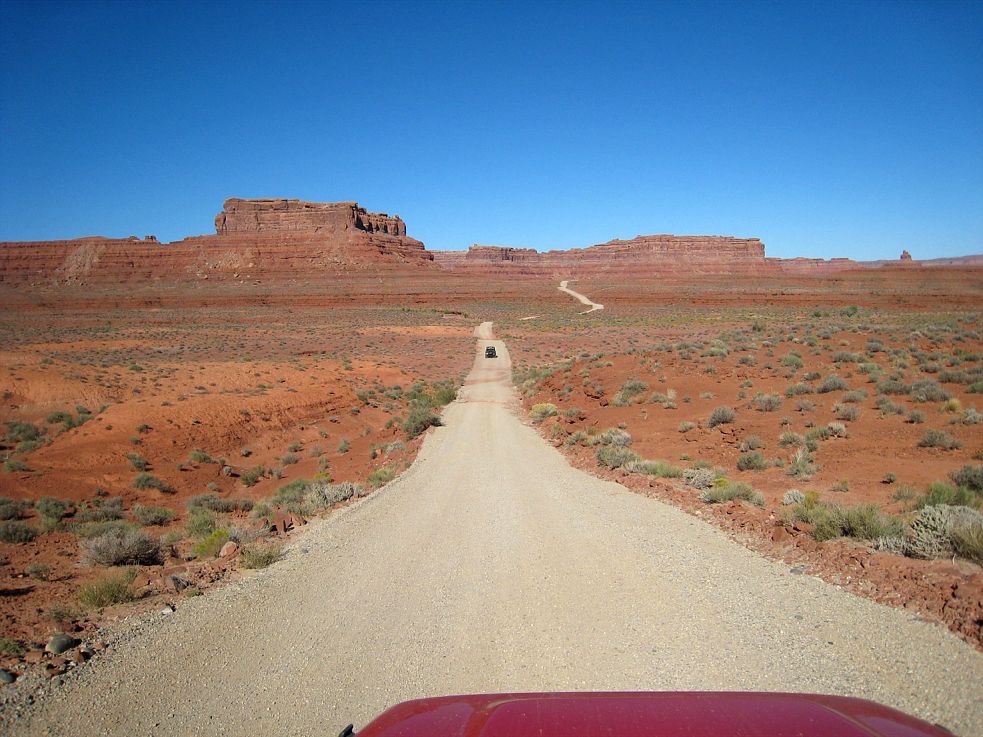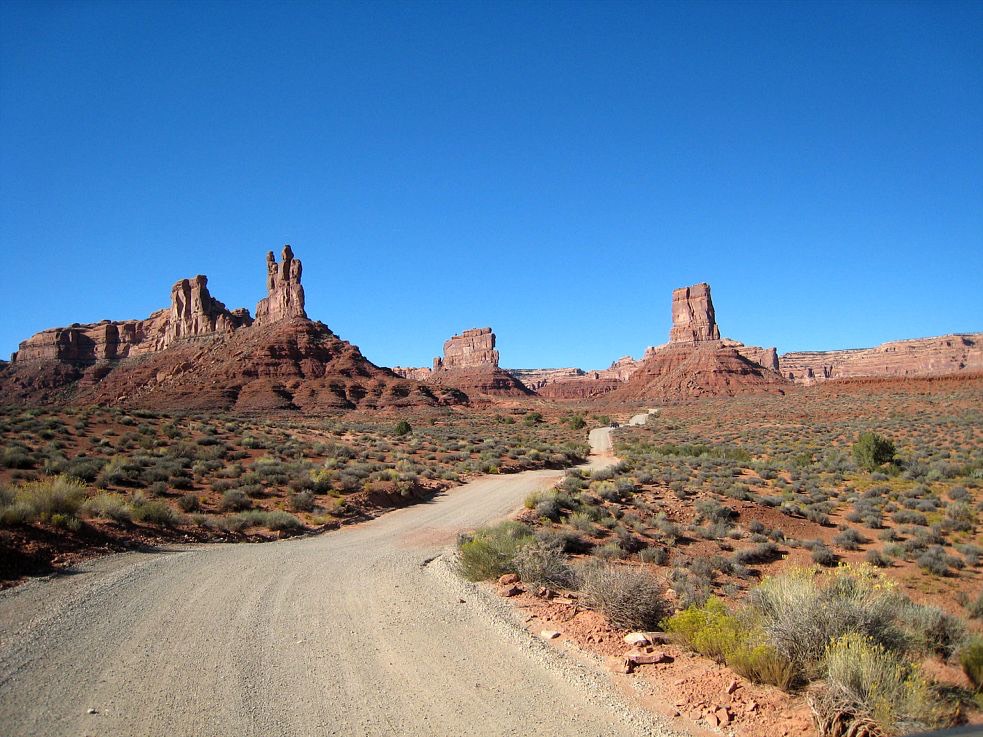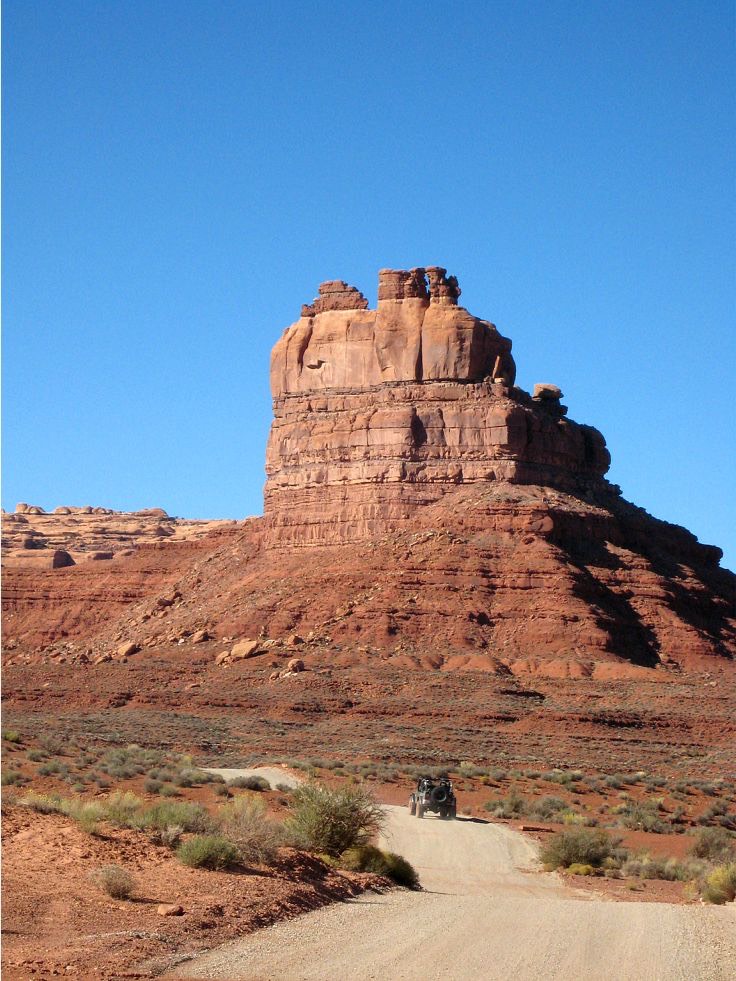 This is the main highway through the "Valley of the Gods"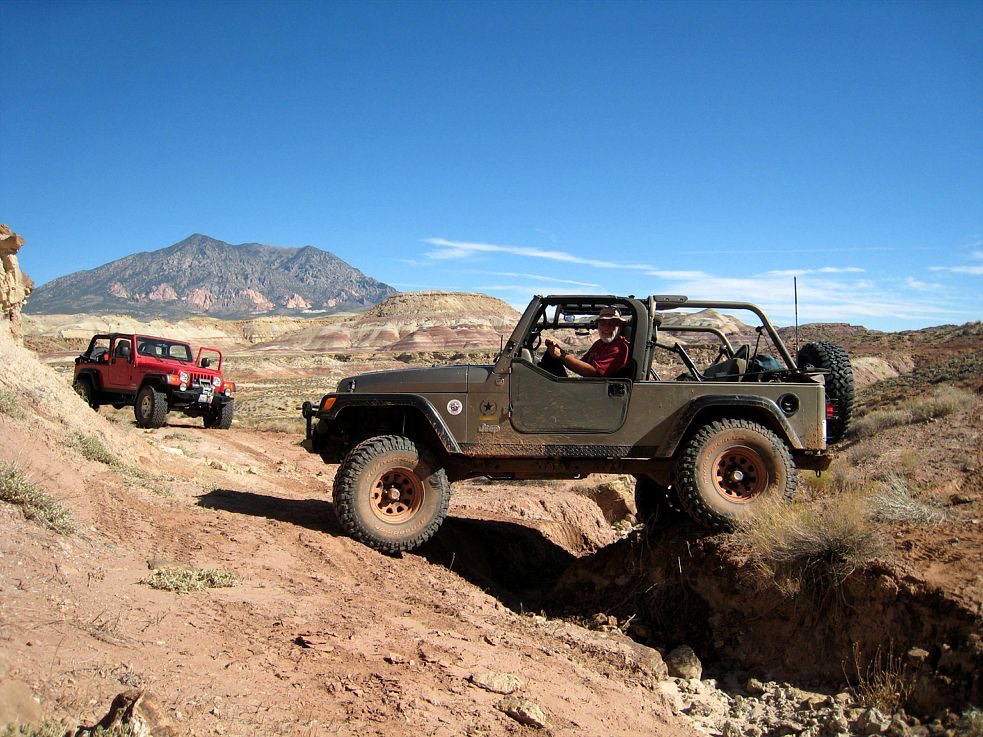 Exploring the Hanksville area - When the sign says the road might be washed out following storms they aren't kidding.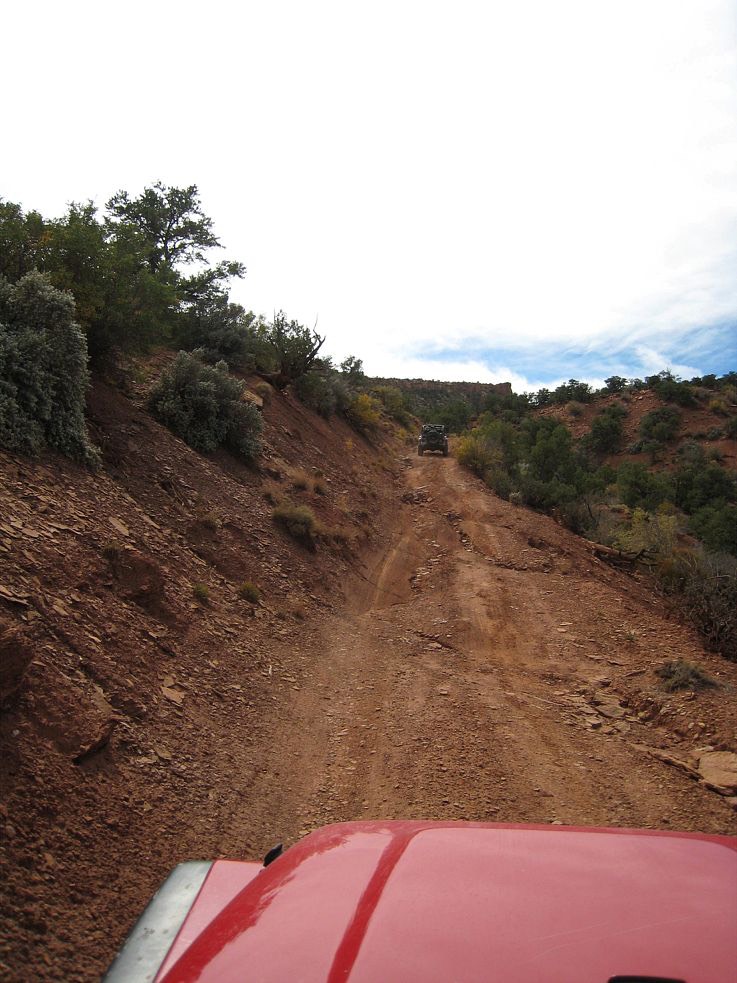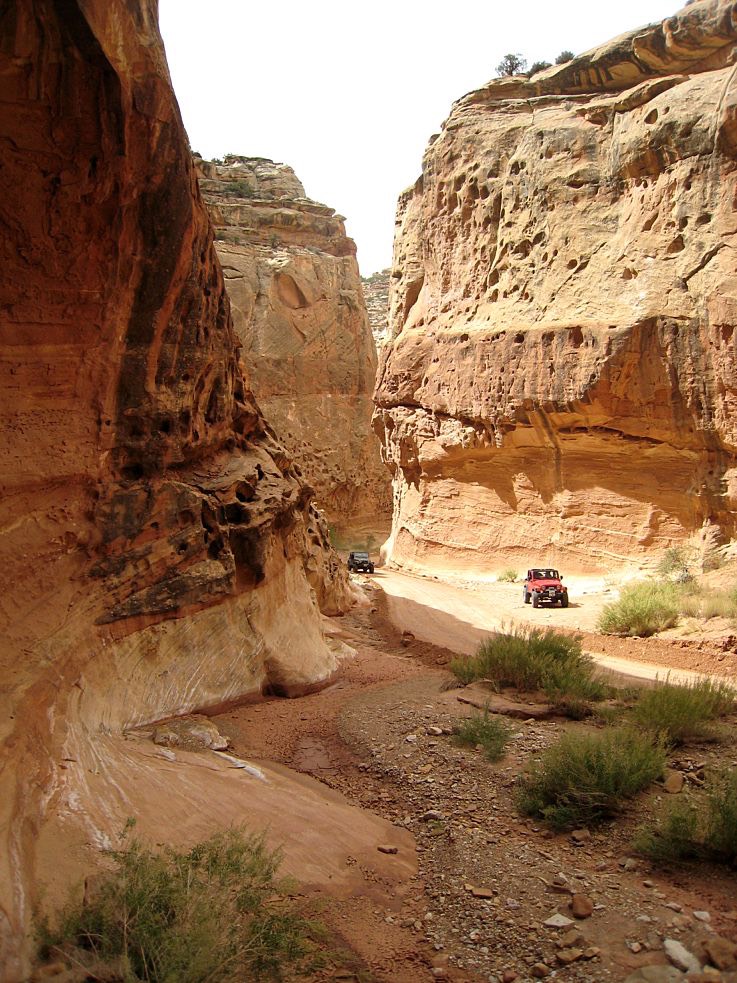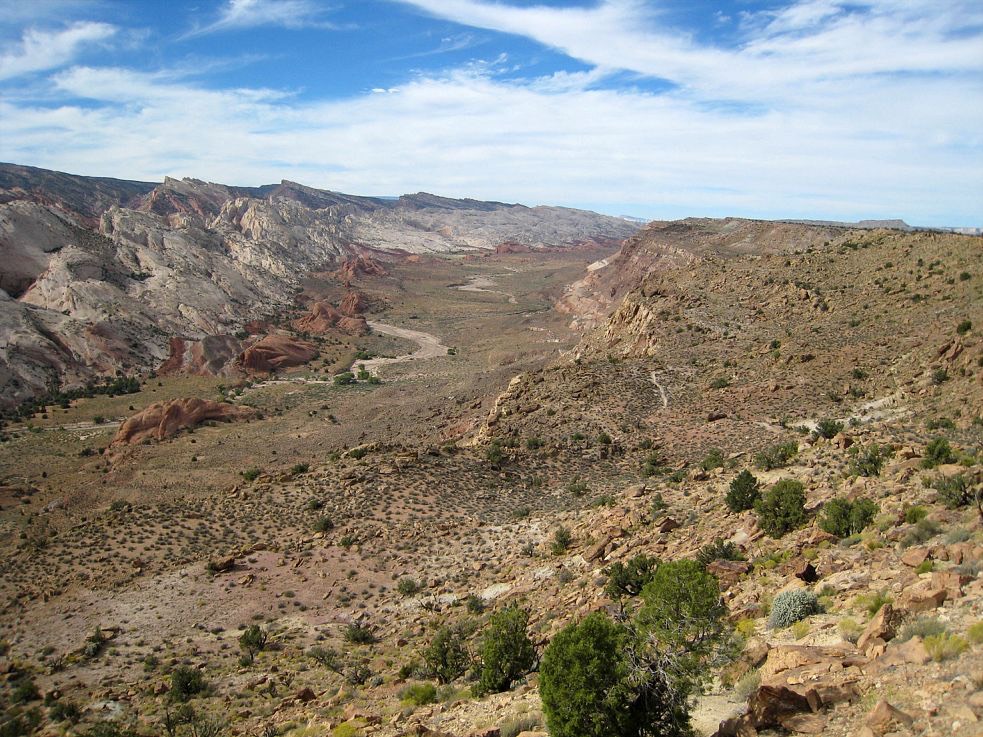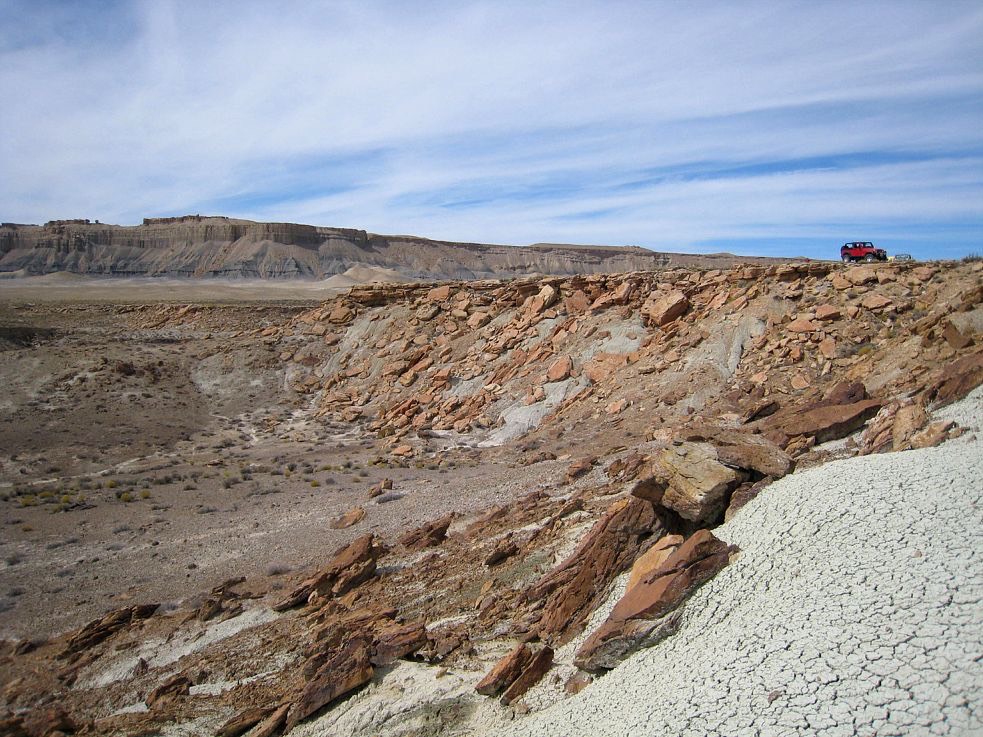 Exploring the Hanksville area - Just cruising and looking for rocks. Get lost in here and you might as well cover yourself with dirt and rocks and erect a marker because not to many people venture around some of these trails.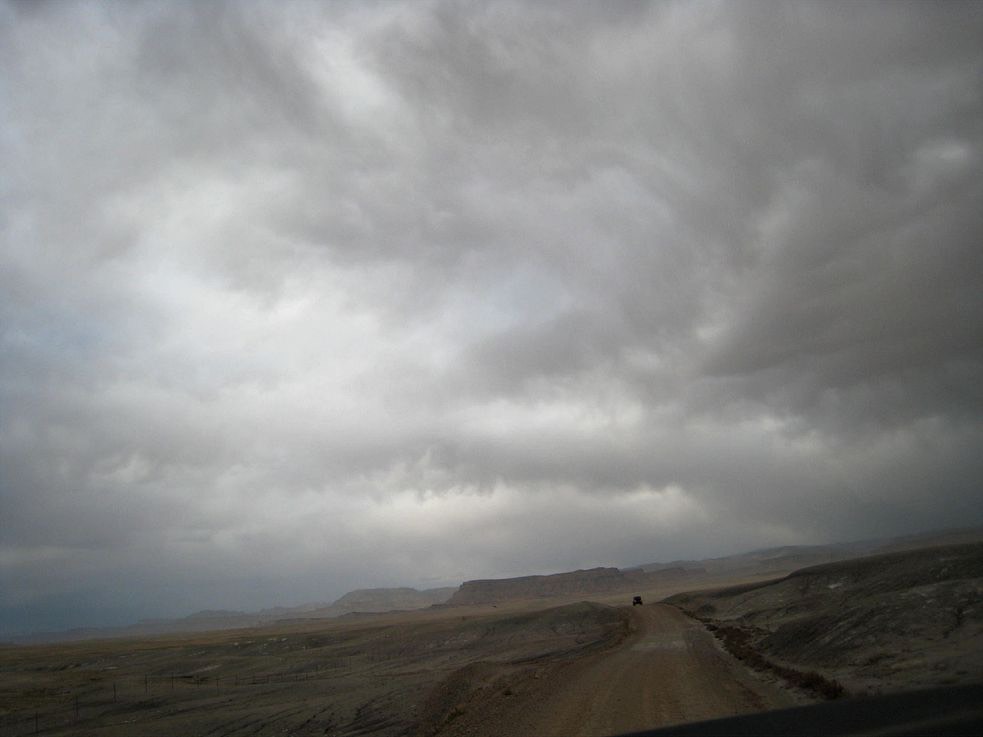 Near the town of Green River - we are either on or very near to the (now defunct) Utah Launch Complex. of the New Mexico Missile Range. Just a tad windy which added more dust to the already think layer of red dust that has coated and crept into every crevis in and on the Jeep and myself.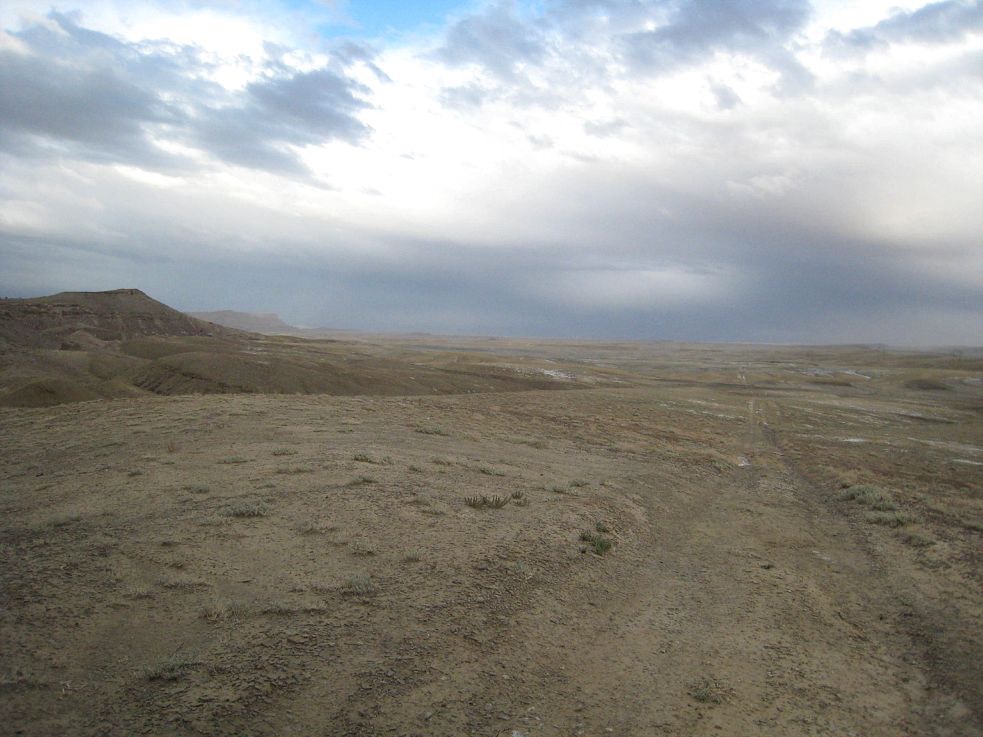 Who cares where it leads, I have a quarter of a tank of gas left.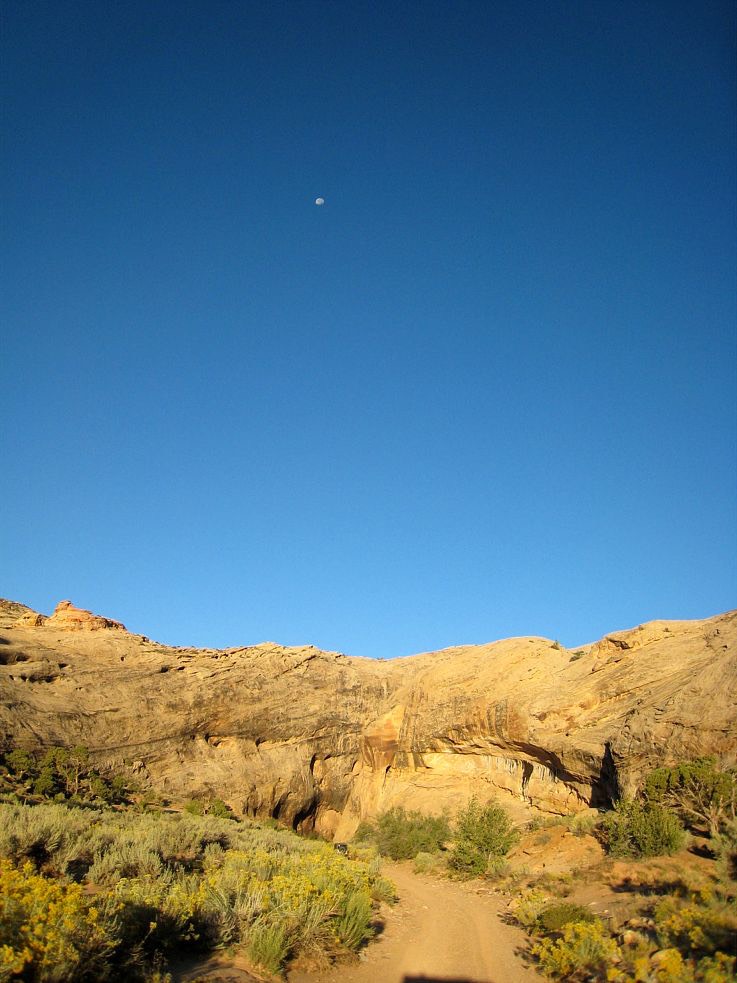 It was time to head east and go home but Dave plugged the GPS in backwards and we headed west again and the only place we could turn around was a canyon called "Black Dragon Wash". Well how can you not take a quick peak at a canyon with a name like this. Sadly it was very early in the morning and the photos were horrible because of the very bright sunlight and the shadows in the canyon.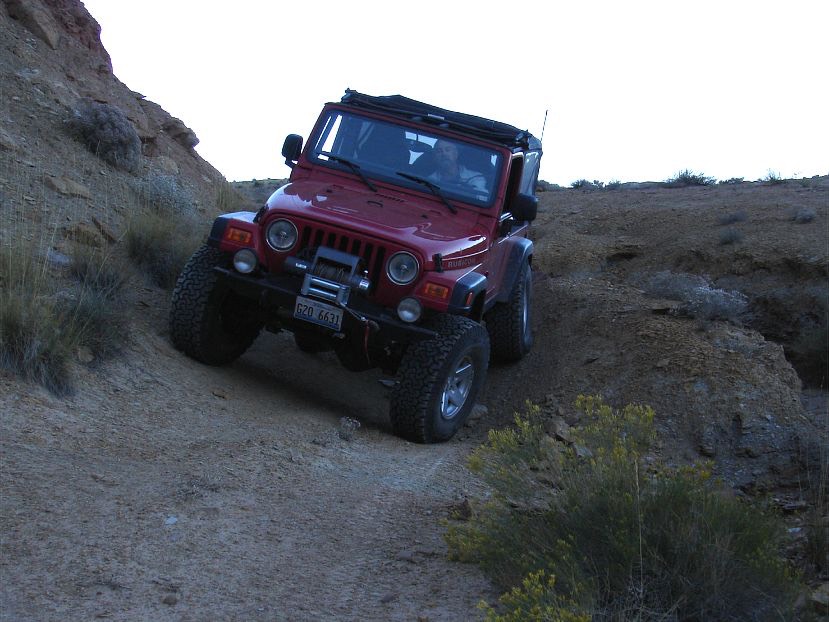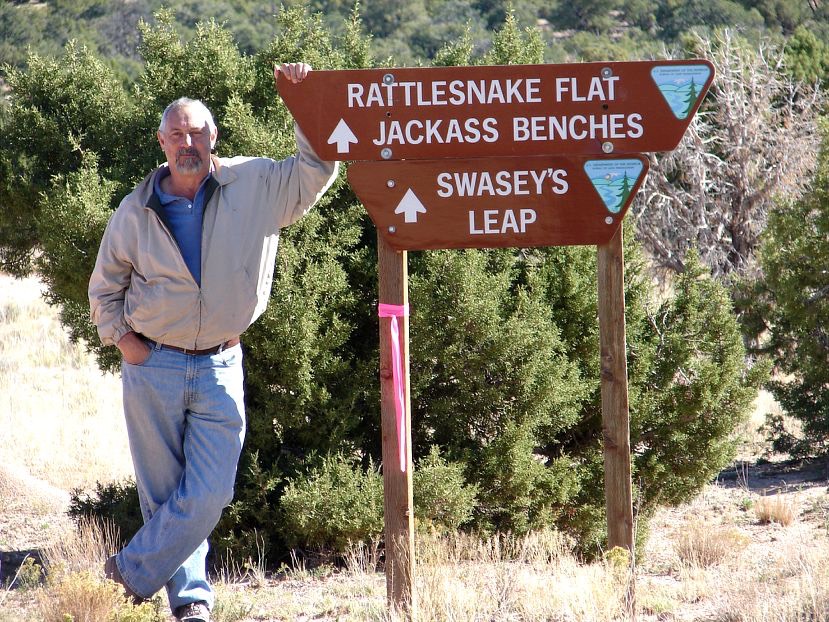 One last chance to put it in 4WD and get it twisted if only a little and one last photo just for mother, after all isn't that a face only a mother could love?
So after 1, 075 miles of cruising Utah it was time to return to the daily grind. After two days of air hosing, vacuuming and a gallon of black magic I was finally ably to read the odometer. It read 10,065 miles - not to shabby for only owning it for seven weeks.
7000 miles in 7 weeks in a red Rubicon Unlimited!!! - Part I - Purchase it, and drive it home from Colorado