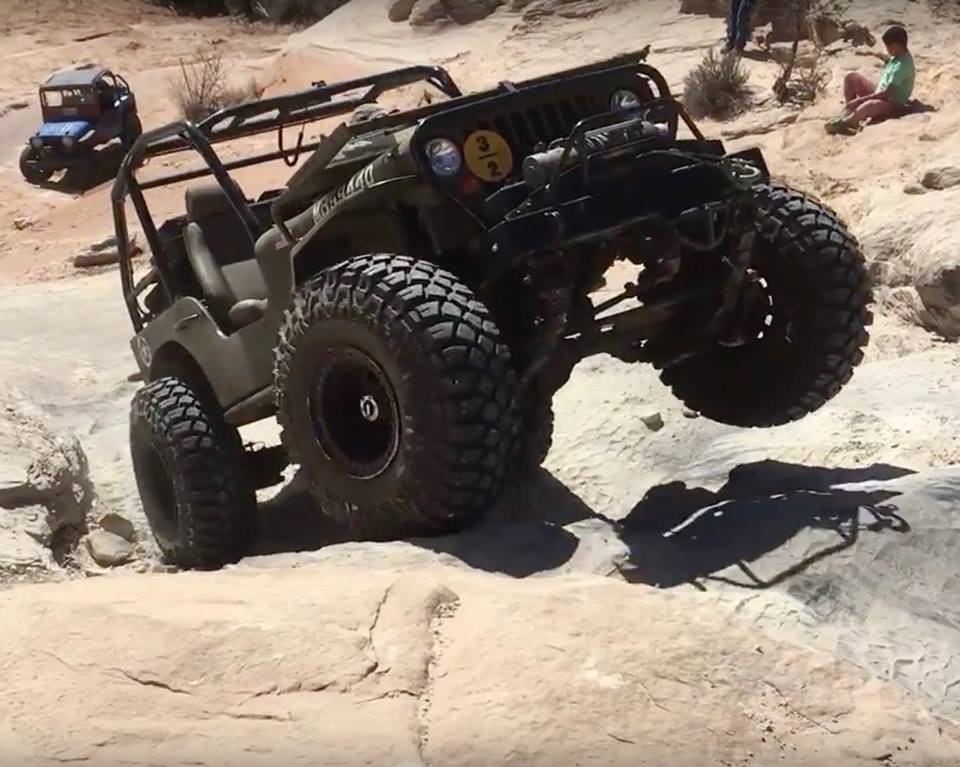 The ride to and from Moab was the trip from hell. We towed an LJ and the Willys on a goose neck trailer towed by the most worthless POS Turd in the world. We lost the turbo which meant driving the mountains at 10-15 mph belching enough smoke that put a US Navy destroyer escort to shame. We were halted by everyone and got the most middle fingers ever in a single day. We totally broke down in Moab and it ended up taking us a month to get all the rigs back home.
Once there we played on several trails before going the unofficial Flat Fender Run
Of course it had to me that broke down
Clogged fuel filter
The JB Weld used around the new gas tank was impervious to gasoline but not to unleaded gasoline.
Of course there is always that one!!!
Backwards Bill Trail in reverse. Not much of a video except for the significant drop off on the drivers side.
The unofficial EJS Flat Fender Run

If you have still not seen enough please check out this Four Wheeler Magazine article with tons of pictures and videos.
http://www.fourwheeler.com/moab-experience/2016/1603-vintage-flat-fender-jeeps-attack-wipe-out-hill-in-moab/