Colorado 2013
Part 1 - Rocky Mountain National Park
Part 4 - Silverton - The rest of the trip
(Click on any of the photographs for a high resolution version)

SILVERTON
I have wheeled dozens of times throughout Colorado and there is not much of Colorado I have not seen. However this is the second time I have set up base camp in Silverton. We stay at the Red Mountain RV and Cabins. At first glance the cabins don't look particularly great but they are extremely nice inside and the owners of the campground are exceeding nice and the service is fantastic. The cabins are clean and comfortable and have everything you need. Parking, including trailer parking is great. If you come for the July 4th holiday, the parade is really enjoyable and the location is perfect for watching the fireworks.
The famous Durango/Silverton steam trains arrive several times a day and most of the shops are geared towards the hoards of train riders but after about 3 o'clock they are gone and you have the town to yourself. There are several really nice bars and restaurants. Our favorite is the Handlebar Restaurant. Old western motif, lots a taxidermy animals and memorabilia on the walls, super friendly staff, and good food at decent prices.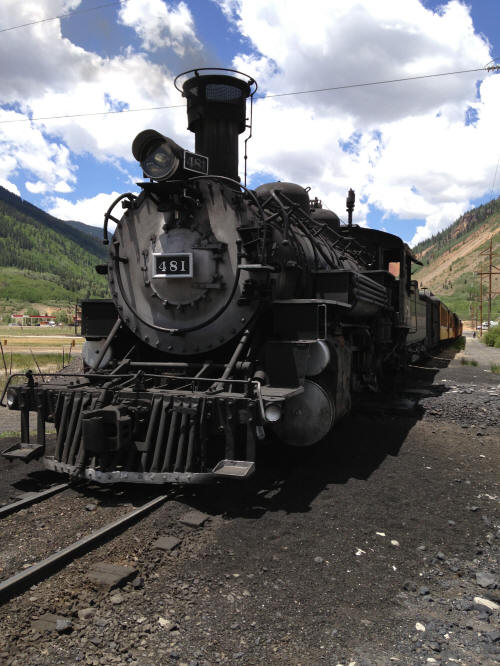 Camp Dave and the gang Fireworks from Camp Dave
Cabin 3 with Kendall Peak in the background
Go ahead, steal this tire!! A great recovery vehicle.
Touring the original Aspen mine and town. Lightning strike fire off Hwy 550
The Red Mountains
Lake Como near Hurricane Pass
The infamous "Wall" at the end of Poughkeepsie Trail. Not much of anything just another rock pile. Dave checking to see what
part he has worn out from 60,000 off-road miles.
The climb to the top of Kendall Peak

Silverton from 12,750 feet just about 350 feet from the top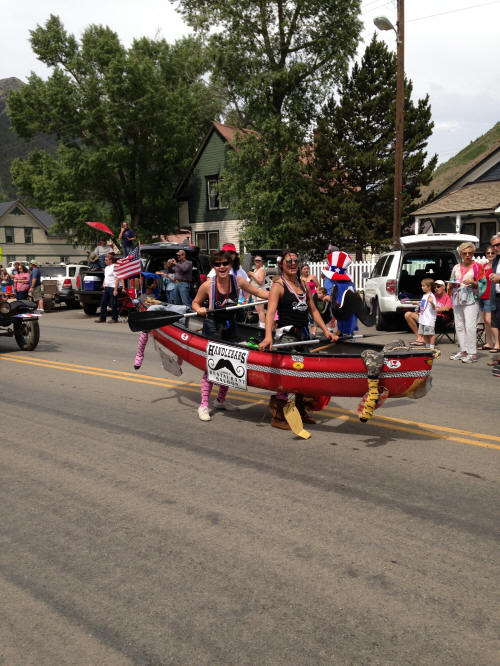 Part 1 - Rocky Mountain National Park
Part 4 - Silverton - The rest of the trip